MoMA Adds Emojis to Permanent Collection & It's 😊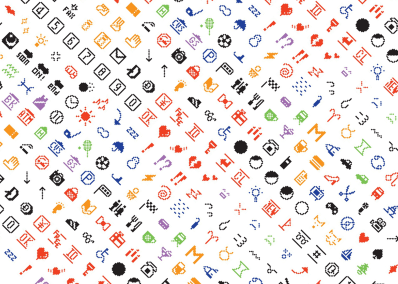 (Image credit: Courtesy MoMA)
In a world where a lot of communication is text-based, emojis add nuance and context. So it's no wonder that the Museum of Modern Art decided to add them to their permanent collection.
These emojis don't look a lot like we currently see on our phones. Designed in 1999 by Shigetaka Kurita for Japanese telecom company NTT DOCOMO, the 176 images are the forbears of our modern versions, which were born in 2010 when the Unicode Consortium translated Kurita's original designs into the hundreds of symbols we use today.
"These 12 x 12 pixel humble masterpieces of design planted the seeds for the explosive growth of a new visual language," Paul Galloway, an architecture and design collection specialist at MoMA, wrote in a Medium post about the designs.
Last year, MoMA acquired Susan Kare's original graph paper sketches for the very first Mac icons.