This Financial Planner Swears by the "90/10 Rule" to Help You Improve Your Relationship With Money
We independently select these products—if you buy from one of our links, we may earn a commission. All prices were accurate at the time of publishing.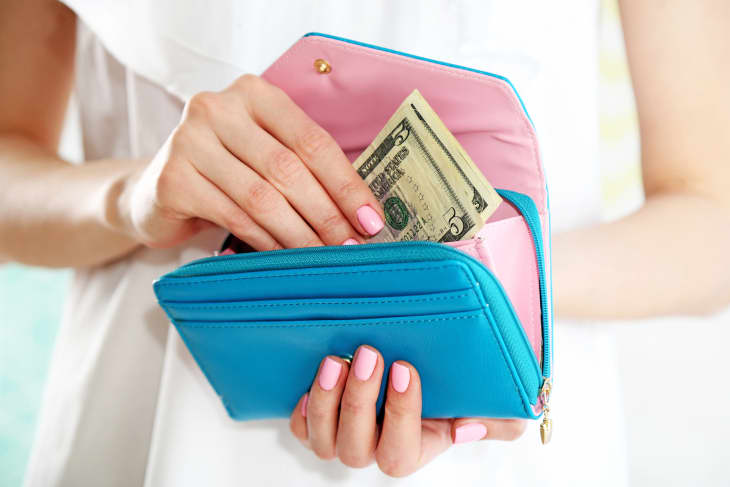 Some people say they don't have a green thumb, others that they can't boil water, and for a lot of us, we think we're not good with money. We just can't find the right system or app, or it's just too much to keep up with.
Follow Topics for more like this
Follow for more stories like this
But it's really not so much about the technique or what tools you use, said Certified Financial Planner Shannah Compton Game, host of the "Millennial Money" podcast. In fact, she says, "it's 90 percent mindset and 10 percent technique with money."
"The mind is so powerful," she says, "if we can change the mindset, and change how we think about money, it can be mind blowing. I've made the shift and helped others make that shift and when you do it's like you're on the Autobahn."
If you want to change the way you think about your finances, you shouldn't just toggle some settings in an app—you need to flex your mental muscles, too. Here are some strategies Game recommends to get yourself into the 90/10 mindset:
It's not easy to change your money mindset. "You have to do some work of figuring out 'why don't I want to look at the numbers?'" she says. Game recommends you acknowledge that fear, then take baby steps to overcome it—doing just one thing at a time. "Maybe today I'll look at one credit card, one little thing," says Game. "Tomorrow I'll do one little thing more."
List All Your Hang-Ups—Then Let Them Go
One exercise Game recommends for anyone looking to improve their money mindset is to make a physical list of your mental speed bumps: "I have [clients] take out a piece of paper and, without thinking, write down everything that is stopping them from achieving their goals, or mistakes they've made… or if they're angry at someone like parents or a  relationship they were in that stopped them from growing financially," she explains. She has them write for five minutes, then read back through and think about each thing.
Game says most of the hangups aren't related to peoples' salaries or savings potential—they're mostly psychological. For her clients, it's about "relationships where they felt like they were talked down to about money and felt stupid about how they spent money," Game says, or resentment about how their parents didn't prepare them to understand their finances and "they're angry that they were launched into world not equipped to figure anything out." Then there are just people who say they're overspending as an emotional crutch, or frustrated that they haven't achieved their goals.
One the hang-ups are out on paper, Game asks her clients to imagine what life would look like if all these things just… vaporized. And then they tear up the piece of paper. "It sounds simple and trivial, but there is definitely something to writing things down and getting them from your head to paper," she says.
Do It Over and Over Again to Work Your Money Mindset Muscle
That writing-things-down exercise? Game recommends doing it not just once, but once every month—because those hang-ups build up over time. "It's one thing to have them in your head but it's another to get them out and say 'what do I need  to do so I can move forward?,'" says Game.
During a 30 day challenge with her podcast listeners, Game had participants pick one financial goal and go through the "getting rid of trash exercise" for two weeks. "A lot of people realized what was potentially keeping them stuck," she says, "then realized, 'ok there's a way to take better ownership over money, I just need to change the way I'm thinking about it.'" She says her listeners started seeing changes: They were finally saving money, paying off debt, and having conversations with partners about money that they had been completely avoiding.
And once you're there, it's not just half the battle, it's 90 percent.