Home Repair Pros Reveal the (Avoidable!) Things Clients Waste Money On
We
independently
select these products—if you buy from one of our links, we may earn a commission. All prices were accurate at the time of publishing.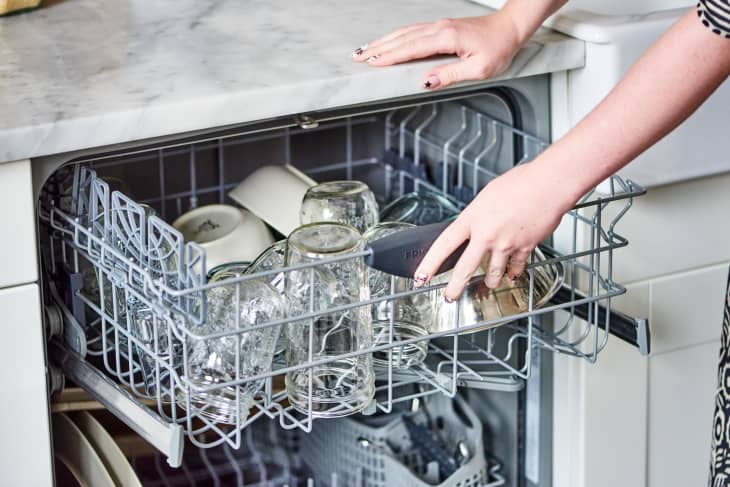 If you've ever had that panicky moment of realizing you still don't know how to turn off the water supply as you get sprayed in the face with a plumbing situation, you know that sometimes you desperately need a professional's help. But many of the times you may have hired someone to come repair plumbing, appliances, or lighting in your home, you realize (after a $100 service call) that the fix was simple, and something you could have resolved with just a tiny bit of background knowledge or a quick YouTube video.
I've been there myself, when I called someone over to fix a burner on my stove that wasn't lighting. The repairman smirked when he twisted the burner top on with just a quick quarter-turn of his wrist, and the stove lit right up. "Really?" I thought. But honestly, how would I know that the burners can come out of alignment and fail to light? Now I know the fix—and you do, too.
To avoid throwing down money for an easy repair like mine, read on for these pros' tips on avoiding an unnecessary service call—and when to not risk it.
The money-waster: Assuming toilets can flush anything
"A guy called with an urgent request for help because he poured cement down the drain during a home renovation, thinking that a small amount won't harm his toilet," she says. "Truth is, neither toilets nor drains are designed to carry cement or other building materials away from home and by using them this way you are pulling the devil by the tail." 
Sometimes buildups like these can be cleared with home remedies, but in this case, a high pressure water jetting method was necessary. "The DIY enthusiast should know that the professional plumbing companies are equipped with much more powerful tools and equipment than those available at the DIY or hardware stores," Smith says. "Which means that clearing stubborn blockages, such as building materials, will be a try-hard DIY task."
Rob Shaw, Head Pro and Community Manager at ProTip, a virtual expert app connecting users with individualized help with maintenance and repairs, has seen this same struggle. He says sometimes it isn't as complicated as we may think, and a bit of DIY de-clogging is all that's really needed. On the other hand, such as Smith's case above, a clogged drain can be more intense. "I can appreciate those who err on the side of caution," Shaw says.
The money-waster: Not reading directions
Shaw received a call from someone having trouble with their carbon monoxide detector. She told him that she'd changed the batteries but the devices continued to emit three beeps frequently. After a quick look at the device, Shaw clearly read the instructions written on the back panel which stated three beeps indicates the detector is faulty and needs to be replaced.
"I think sometimes we get so caught up in everything that just having someone slow us down can be helpful. In this case it really made me laugh how the caller completely overlooked the writing on the device while she had the common sense to consider changing the battery," he says.
This situation of having less than complex reasons to call a repair person is why he sees perks in having virtual consultations. "It saves the homeowner time and money, plus empowers them with the confidence to DIY," he says.
The money-waster: Calling in a pro for stinky problems
A stinky dishwasher, washing machine, or other appliance can be both gross and frustrating, so it feels worth it to call on pro help. But often, clients calling for smelly problems can fix these on their own in under five minutes, says Ron Shimek, President of Mr. Appliance, a Neighborly company.
"A bad odor in your washing machine can defeat the purpose of the appliance. Typically, this problem frequently occurs in front-loading washers," he says. If that's the stink you're dealing with, he suggests:
If your machine isn't cooperating when you're trying to clean your clothes, run an empty cycle, under the setting "clean", in hot water with two cups of white vinegar and a half cup of baking soda to remove the smell. 
Don't forget to wipe down the door boot gasket with a damp cloth with a little bleach water in it. 
To prevent future odors, be sure to leave the door open between washes to let it fully dry out.   
A dishwasher can have a similar dilemma, and will even result in dishes not being properly cleaned. He calls this one an "easy fix," and it's often just a classic case of a clogged filter.
Remove the bottom rack of the dishwasher and locate the filter on the floor of the appliance—a cylindrical tube that twist-locks into place. 
Remove the upper cylindrical filter first by twisting to unlock it. Once unlocked, pull gently to remove the filter. Afterwards, simply lift out the lower filter if there is one. 
Hand-wash the filter in warm, soapy water and rinse with running water. Scrub the filter very gently with a sponge or old toothbrush. Once done, use a damp towel to wipe the area clean if necessary. 
Lastly, place the filter back in place.
Double-check to ensure your dishwasher isn't filling up with cold water, rather than hot, by testing to see how long it takes your sink to run hot water. If it takes a while, try a hot temperature cycle or call a professional for this legitimate problem.
The money-waster: Trying to DIY too-complicated or dangerous projects
While it can seem embarrassing to call a professional for something that seems silly or easy, there are some cases where it can be truly dangerous to attempt things on your own without the proper knowledge, tools, or skills. These include, according to Chris Schenk, franchisee and owner of Handyman Connection of Lexington-Nicholasville:
Gutter repairs and cleaning or window caulking higher than 8 feet
Water leaks, which can actually be the result of larger, more dangerous issues such as a broken pipe or poorly installed shower system
Structural damage and repairs
Hiring a pro for these kinds of tasks might cost more upfront but will save you money on redos or larger fixes—as well as possible medical bills.