The New Organic Modern Style Is Moody, Cozy and Just the Look Your Living Room Needs
Organic Modern style, with its soothing mix of contemporary furniture shapes and tactile textures, has always been a contemporary look that embraces the comforts of nature. If you want a living room that's ultra comfy and welcoming, Organic Modern is for you. Historically known for soft color palettes and neutral tones, I've noticed a rise in a new kind of Organic Modern: The Moody Organic Modern. This style features the same beautiful hallmarks of its origin style — clean lines and warm materials — but there's a moody color added into the mix.
If you want to increase the drama in your living room while prioritizing comfort, look to these real-life living rooms for visual inspiration. Then, check out their shopping resources so you can craft this look in your own home.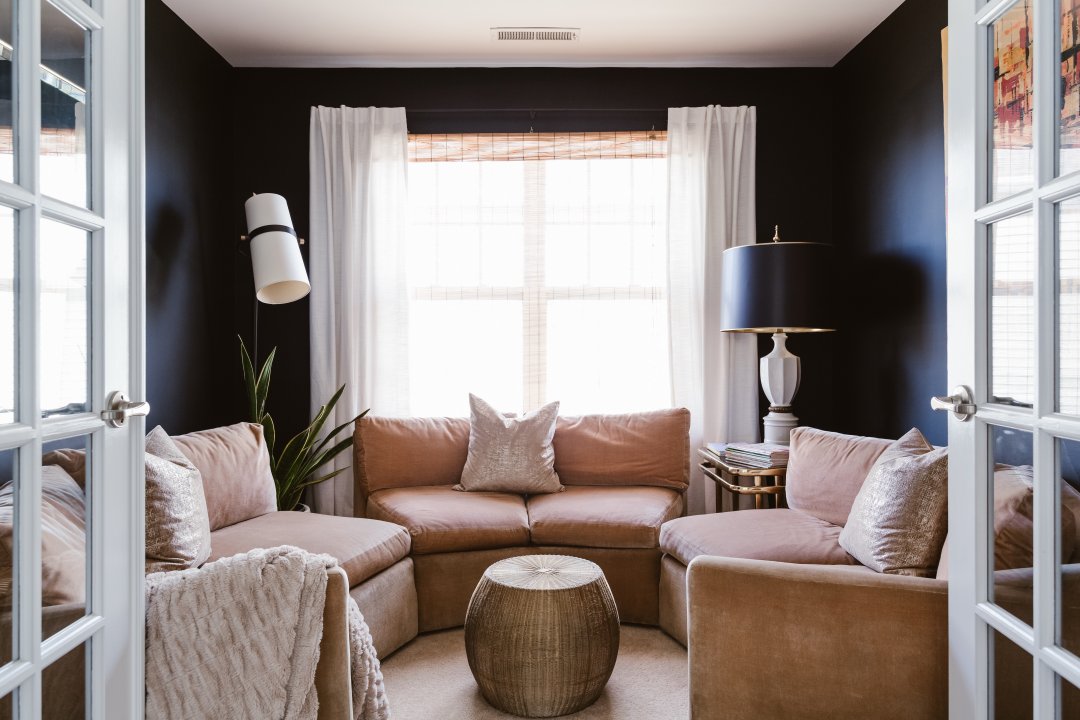 Ariene and Daren's TV lounge is a small space, but it's filled with cushion-y, cozy furniture in soft, pastel hues. A fluffy blanket and a round ottoman give texture to the nook. A plant brings in nature. But it's the dark wall paint color — BEHR's Pure Black — that gives this tiny nook the drama it deserves.
---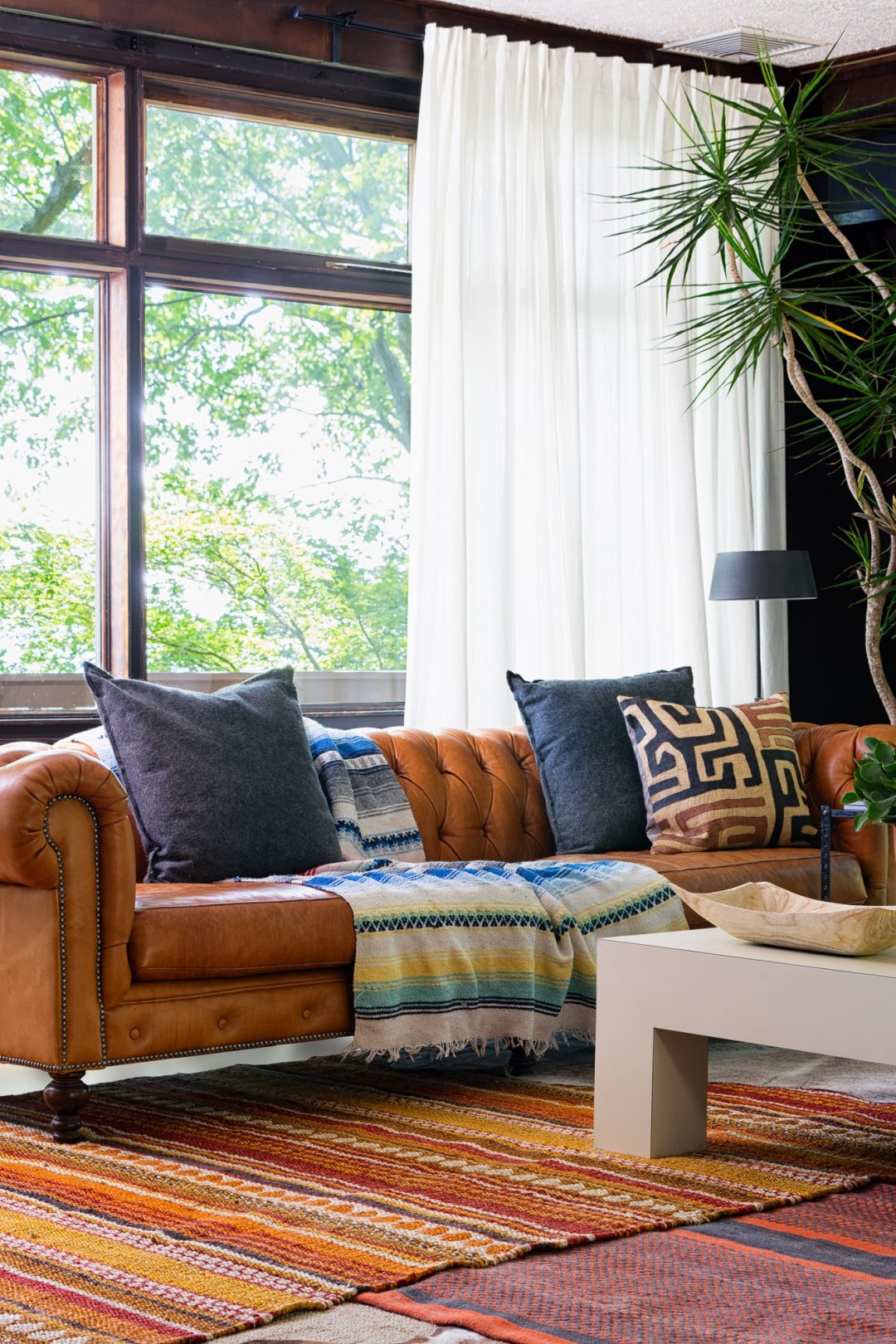 There are definitely Bohemian vibes in Chris and Roger's living room; warm, earthy patterns enliven the space. But furnishings are sparse, furniture lines are modern and a dark, moody wall paint color frames the entire space.
---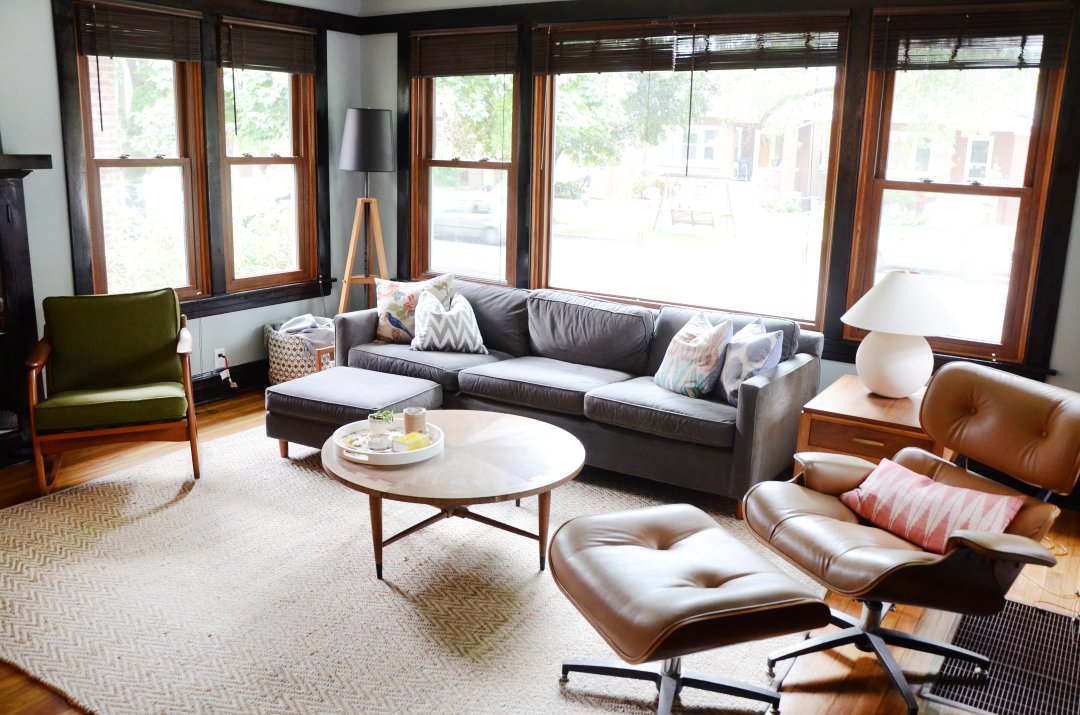 Amy's bright living room features cozy furniture with simple lines and earthy color tones. A big textured rug grounds the space. Materials like leather add a ton of warmth. The wood in the room — the fireplace and the window molding — are painted in a dark brown, adding some intrigue to the room.
---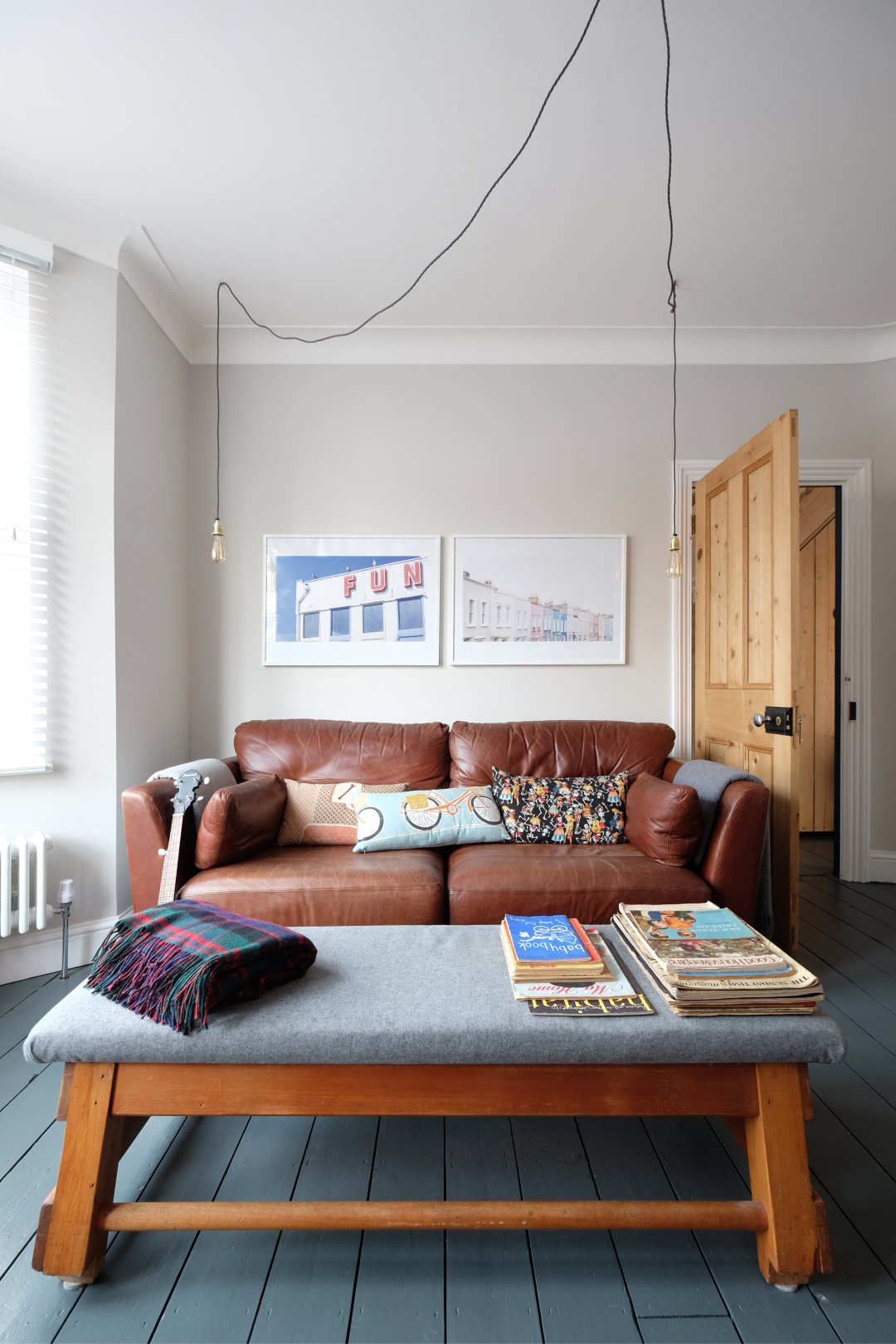 Aine and Eloise's London living room fits the Organic Modern style perfectly: Minimal furnishings, natural materials, modern lines. It's the dark gray painted wood floor in this room that adds a bit of moodiness to it.
---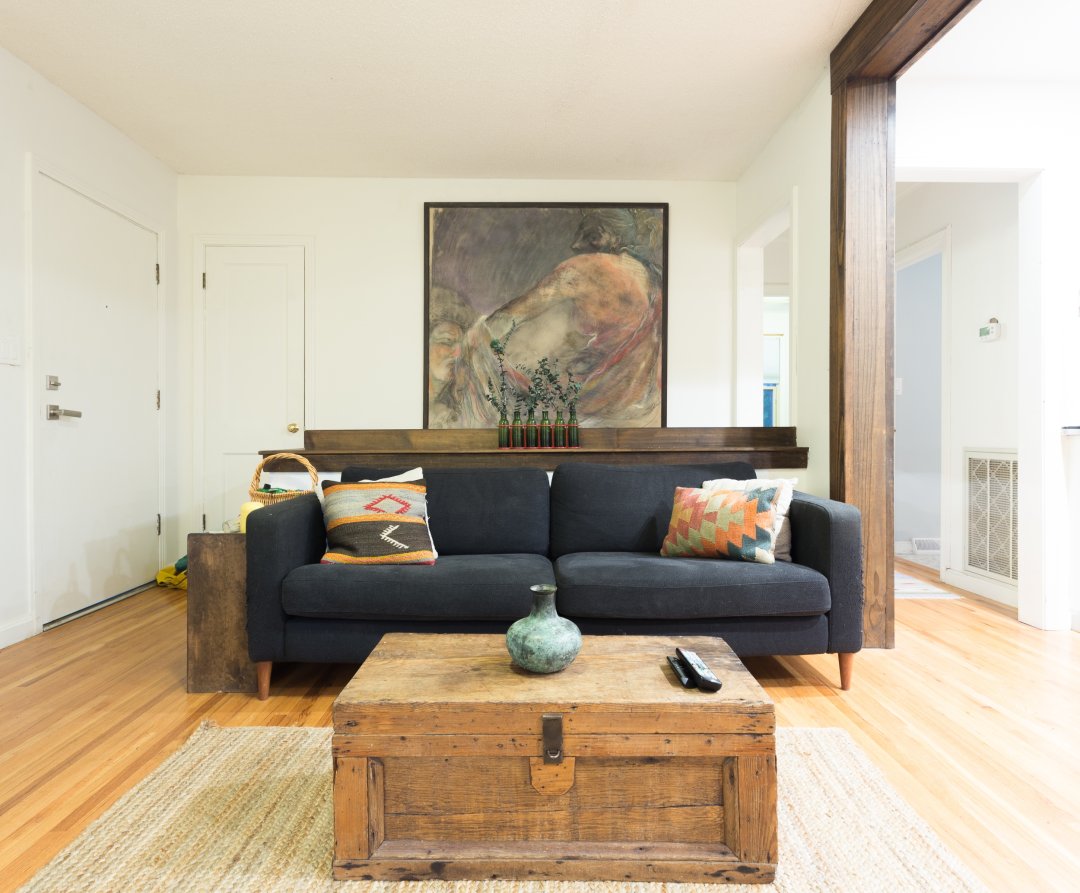 Brooks and Matt's Nashville living room doesn't have a ton of furnishings in it, but the modern sofa lines and rustic accent furniture gives it a Organic Modern vibes. Choosing a dark sofa fabric color helps makes this neutral room feel moody.
---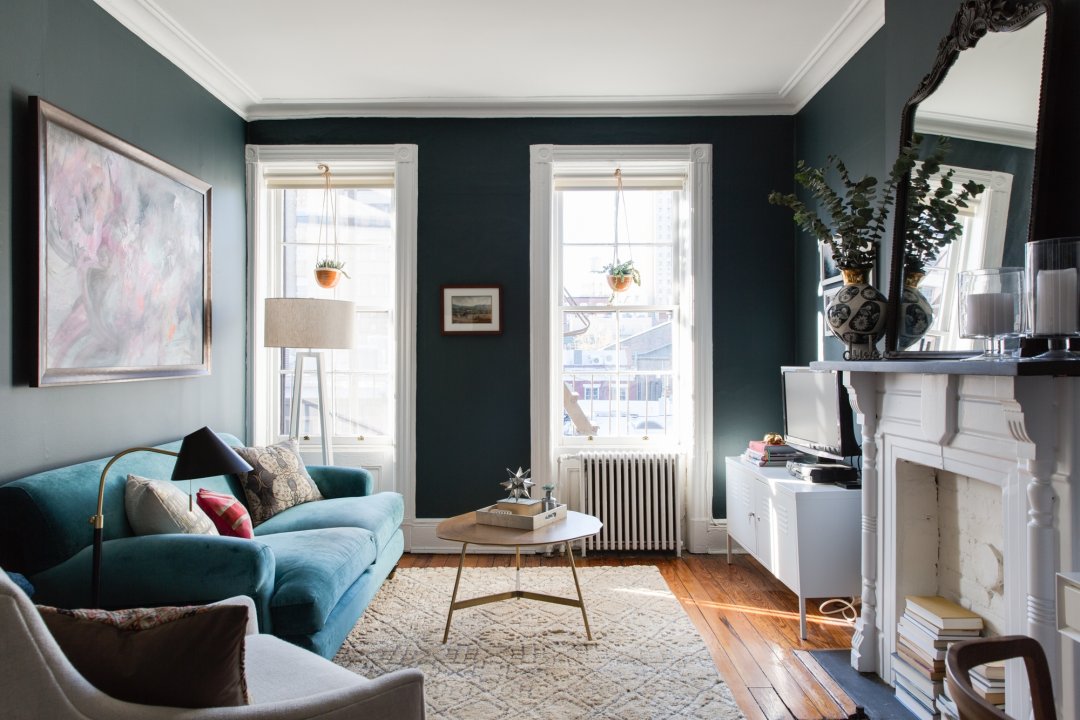 Elizabeth's gorgeous Brooklyn Height's living room has modern furniture with cozy cushions, minimal accessories and a plush, textured rug. But the room goes from just Organic Modern to Moody Organic Modern thanks to a bold, dark wall paint color.
---
Want more real-life shopping sources for your favorite decor styles? Get the look of your favorite house tours:
---