This $10 Mosquito Repelling Candle Will See You Through Summer
We independently select these products—if you buy from one of our links, we may earn a commission. All prices were accurate at the time of publishing.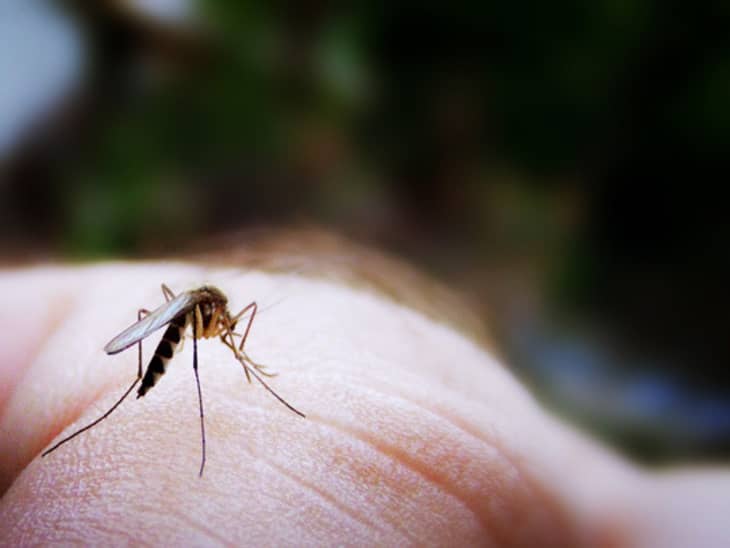 Nothing ruins an outdoor get-together like an uninvited guest. If your summer garden parties and al fresco dinners are frequently interrupted by the arrival of buzzing and biting insects, Urban Outfitters may just have the answer to keep mosquitoes at bay this summer.
For just $10, mosquito magnets can pick up this mosquito-repelling candle to help get rid of those blood-sucking pests. Murphy's Natural Mosquito Repellent Candle is an an-natural solution to help you enjoy a bite-free environment throughout summer and is free from DEET and petroleum. The candle, which has a 30-hour burn time, is made from a soy and beeswax blend and infused with a high concentration of citronella, the raved about essential oil that is said to help keep bugs out of the immediate area. Other ingredients include lemongrass, rosemary, peppermint, and cedarwood, resulting in a super refreshing scent.
Follow Topics for more like this
Follow for more stories like this
Urban Outfitters customers have been loving the candle, heading to the reviews to share their thoughts on the product.
"WOW – I am a big skeptic of citronella candles, but this one is by far the best I have ever used," one North Carolina customer wrote. "I placed it on my small patio table while grilling out one night. HIGHLY RECOMMEND! Plus, it is natural!"
Another customer, who lives in Florida, commented: "Loveee this candle! It really does keep the bugs away and I get bit up pretty badly normally! This company also sells incense sticks too that are amazing."
So, does this "miracle" essential oil work, or is it all just a fad? According to the National Pesticide Information Center, Citronella is distilled from two grass varieties and is supposed to work by masking the smells that are attractive to insects, meaning it is difficult for the bugs to locate their target (aka, next meal). Although there is no scientific evidence that it actually works, it is said that citronella is one of the most widely used natural repellents on the market, and plants have been used to drive away mosquitoes as far back as the Greeks and Romans.