The Most Expensive Parking Spot Sold For a Mind-Boggling Amount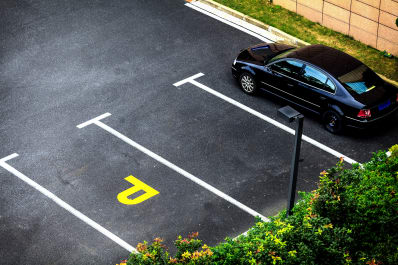 (Image credit: Redstone / Shutterstock.com)
Is there ever going to be a time in our lives where parking isn't a hassle? If you live in an apartment building and luck into have a parking spot included in your rent, it is always just one spot but you and your roommates/significant other have at least 2 cars. If you don't even have a spot included, you have to battle it out every single day to find a spot. Even homeowners deal with the hassle of parking. They have to rearrange cars in the driveway because someone always needs to leave early, but parked all the way back.
If you pay for your ability to park, wherever you live, you're going to feel grateful now for however much you pay. Because there is no way you're paying more than one person in Hong Kong did. In the U.S., you could buy a really nice house in many states for how much this person spent.
In 2017, a parking spot in the luxury Ultima project located in the Kowloon district of Hong Kong was initially bought in September 2017 $430,000. Yes, you read that right, a parking spot was bought for the cost of a house. But that isn't all!
The spot has already resold. The couple flipped the spot (man, wouldn't Chip and Joanna Gaines be impressed) and resold it for nearly double what they paid. The new parking spot owner bought it for $760,000.
Ultima is now the most expensive place to park a car, obviously. It only has 370 spaces for cars to park, even though there are 527 units at Ultima. The lack of space caused a rise in the cost of how much people were willing to pay for one.
"The development is in a luxury residential area. The residents have a lot of cash and simply do not care about a few million dollars when a flat there costs about $12.7 million (HK$100 million)," Sandia Lau, a director at Centaline Property Agency, told the Post. "Their convenience is more important."
Would you ever pay that much, just to park your car? Maybe paying $100 for that yearly pass isn't looking so bad now!
H/T: Business Insider