These Are The Most Popular Horror Movies Of All Time, According to the Internet
We
independently
select these products—if you buy from one of our links, we may earn a commission. All prices were accurate at the time of publishing.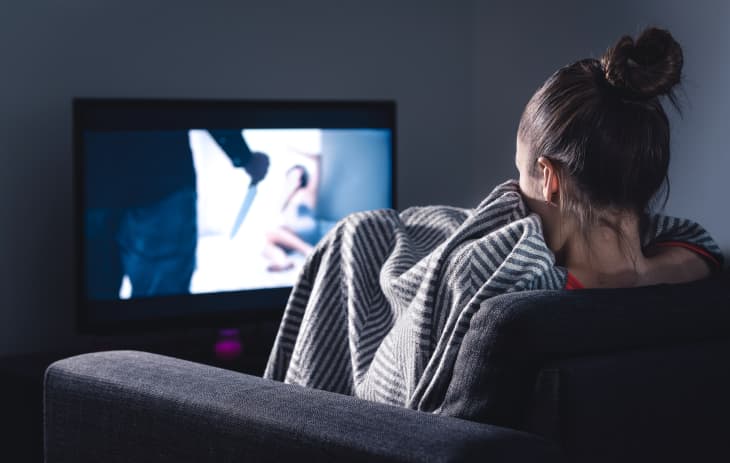 As the leaves change and All Hallow's Eve approaches, October marks the perfect month to cozy up for a good old-fashioned horror movie marathon. And thanks to the Internet, it's never been easier to find a spine-tingling film to enjoy through sites like Rotten Tomatoes. But what are the most popular horror movies of all time?
To find out, card game website Solitaire Bliss scoured box office sales, Rotten Tomatoes scores, and Google searches to determine the most popular horror movies on the internet as of 2022.
First place goes to 2017's "It," which adapts Stephen King's iconic novel of the same name. Featuring an ensemble cast of young actors, the film follows seven outcast kids in '80s Maine as they fend off the murderous clown Pennywise (Bill Skarsgård) over the course of one summer vacation. The film boasts an 84% audience score on Rotten Tomatoes, as well as 117,000 average monthly Google searches. A sequel film titled "It: Chapter Two" — which follows the characters as they confront Pennywise as adults — was released in 2019.
Taking second place is Steven Spielberg's classic horror film "Jaws," in which a bloodthirsty shark terrorizes the tourist town of Amity Island during the 4th of July holiday. The movie is often credited as the prototypical summer blockbuster, although it left more than a few viewers scared to swim in the ocean afterwards. "Jaws" also received the highest Rotten Tomatoes audience score on this list with 90%.
Third place was a tie between "Split" and the original "Halloween."
"Split" is a 2016 psychological thriller from M. Night Shyamalan. James McAvoy stars in the film as Kevin, a man with 23 distinct personalities who abducts and imprisons three teenage girls (Anya Taylor-Joy, Haley Lu Richardson, and Jessica Sula). Like any Shyamalan film, expect plenty of hair-raising twists and turns before the credits roll.
And of course, a list of the top horror movies wouldn't be complete without John Carpenter's massively influential 1978 slasher, "Halloween." Illinois everywoman Laurie Strode's (Jamie Lee Curtis) face-offs with masked murderer Michael Myers have comprised countless sequels — including this year's "Halloween Ends" — but there's nothing like the one that started it all.
Still looking for a movie night selection? Here's Solitaire Bliss' full top 10 list:
"It" (2017)
"Jaws" (1975)
"Split" (2016)
"Prometheus" (2012)
"The Nun" (2018)
"Resident Evil: The Final Chapter" (2016)
"Saw III" (2006)
"Paranormal Activity 3" (2011)
"AVP: Alien vs. Predator" (2004)