These Are The Most Popular Outdoor Projects for Fall, According to One Report
We independently select these products—if you buy from one of our links, we may earn a commission. All prices were accurate at the time of publishing.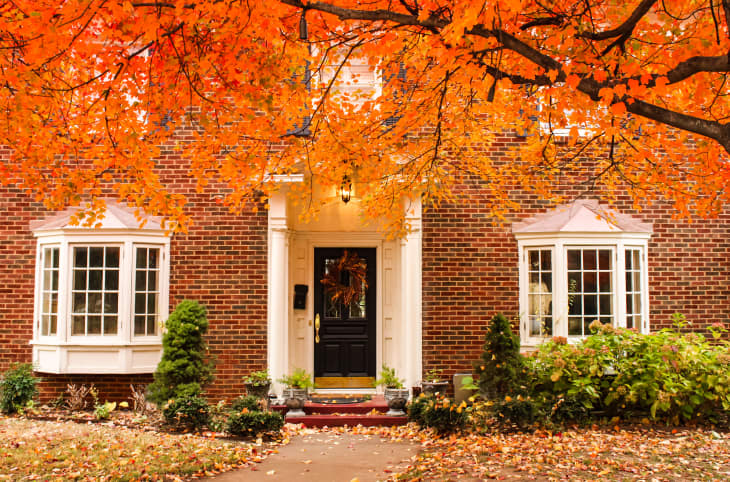 It's no longer the season for pool parties and backyard barbecues, but that doesn't mean people will start neglecting their outdoor spaces. In fact, it's the opposite.
According to a report by home care app Thumbtack, many homeowners plan to pursue outdoor improvement projects this fall, using the season as a sort of reset to work on upgrades and do maintenance tasks.
"Nearly one-third of homeowners plan to make a substantial investment into their outdoor spaces while 36 percent plan to invest in their home's exterior, and 12 percent plan to add a pool or hot tub," said David Steckel, home expert at Thumbtack.
He added: "Fall is the most important season to properly shut down and change over your systems to avoid costly damage come spring, as once the temperature starts to drastically fluctuate, materials start to flex and crack."
The most popular outdoor project this season? Lawn mowing. The report said that, while homeowners mow their lawns throughout the year, they also hire professionals before winter to make sure no problems arise when the snow falls. 
In second- and third-place on the list are junk removal and full-service lawn care, respectively. Both projects are consistent with the sentiment that autumn is a period when maintenance tasks should be done.
Here's the top 10 list of most popular outdoor projects:
Lawn mowing
Junk removal
Full-service lawn care
Landscaping
Tree-trimming/removal
Pest control services
Fence/gate installations
Pressure washing
Concrete installations
Exterior painting
The report also noted that there has been increased interest in other projects like gazebo installation, above-ground swimming pool installations, hot tub and spa maintenance, mosquito control services, and swimming pool maintenance.
Steckel said that these findings surprised them, as consumers moved away from pools and hot tubs last year, but apparently, have now changed their minds. 
"Now, we're seeing the interest in outdoor social areas like pools and hot tubs back on the rise this year, showing a year-round investment in outdoor spaces."