This Is Your State's Favorite Reality Show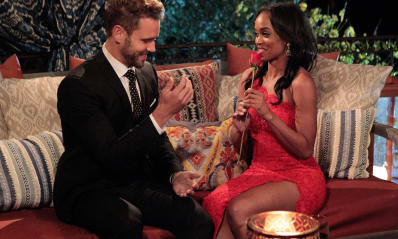 (Image credit: ABC)
Do you keep up with the Kardashians, or would you rather dance with the stars? CableTV.com found out which reality shows gets the rose from each state.
The folks at CableTV.com have found that Bachelor in Paradise and Hunted, a show where contestants hide from FBI-like investigators for a top prize of $250,000, were the top shows across the most states. And for comparison, the 2016 map showed Project Runway and Hoarders as the most popular shows.
It's not surprising that people have an affinity to shows filmed nearby; Little Women: Dallas is tops in Texas, Pawn Stars is popular in Nevada, and Keeping Up with the Kardashians takes over California.
They also have a theory about the popularity of Bachelor in Paradise, a show popular in states that are arguably home to huge sports towns:
Receiving a rose might not be quite the same as winning a trophy, but in The Bachelor and its spin-offs, the competition is as fierce as any sport. After all, it's not like the contestants are there to make friends. Caught up in the spirit of the show, some fans even create fantasy leagues—reminiscent of Fantasy Football—to feud with their friends over who the winner will be.
Bachelor fans, we'll let you decide how true that feels.
Check out more of the findings over on CableTV.com.