These Are The Most Popular TV Show Homes, According to Google
We
independently
select these products—if you buy from one of our links, we may earn a commission. All prices were accurate at the time of publishing.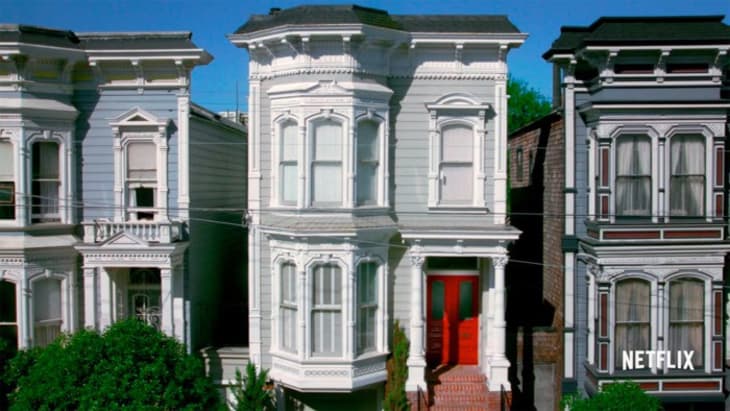 When a hit TV show features a memorable home, it's no surprise that many fans want to learn more about it, whether they're seeking home decor inspiration or simply want to know whether they can visit it in real life. But what are the most popular TV homes out there?
Brentwood Los Angeles realtors set out to find the most-Googled homes, analyzing the monthly worldwide search volume for each of the highest-ranking TV shows on IMDb and the homes that feature in them.
Coming in first place is the "Friends" apartment. Although most of the beloved '90s sitcom was shot on soundstages in Los Angeles, a building in Greenwich, Manhattan stands in for the exterior of Monica's place. Google found that, on average, the phrase "Friends apartment" was searched 41,000 times per month. Searches for "Monica's apartment" average 2,300, giving the New York City apartment an overall search volume of 43,300.
Second place belongs to the titular home from ABC's "Full House." The exterior of the famous San Francisco Victorian-style home can be found on 1709 Broderick Street, although most of the series was filmed at Warner Bros. Studios in Los Angeles. Although the series ended 27 years ago, the Tanner family and their home are still beloved in the greater sitcom canon. Case in point: "Full house house" receives an average of 43,000 searches per month.
Third place goes to the "Breaking Bad" house, where chemistry teacher-turned-drug lord Walter White resides with his family. The actual house can be found at 3828 Piermont Drive in Albuquerque, New Mexico, where the AMC drama is set. Although the house has been privately owned for more than 40 years, the house's owners rented it out to production during filming. The phrase "Breaking bad house" receives 11,000 searches per month on average.
Taking fourth place is the "Charmed" house (also known as the Halliwell Manor), which received an average of 7,400. Meanwhile, the "Sopranos" house came in fifth with an average of 7,000 monthly searches.
Here's the full list of the 10 most-Googled TV show homes:
1. "Friends" (43,300 average monthly searches)
2. "Full House" (43,100 average monthly searches)
3. "Breaking Bad" (14,300 average monthly searches)
4. "Charmed" (7,400 average monthly searches)
5. "The Sopranos" (7,000 average monthly searches)
6. "Yellowstone" (4,700 average monthly searches)
7. "Ozark" (3,550 average monthly searches)
8. "Stranger Things" (3,300 average monthly searches)
9. "Modern Family" (3,200 average monthly searches)
10. "Seinfeld" (3,150 average monthly searches)