29 Things You Don't Have to Clean Until January 6
We
independently
select these products—if you buy from one of our links, we may earn a commission. All prices were accurate at the time of publishing.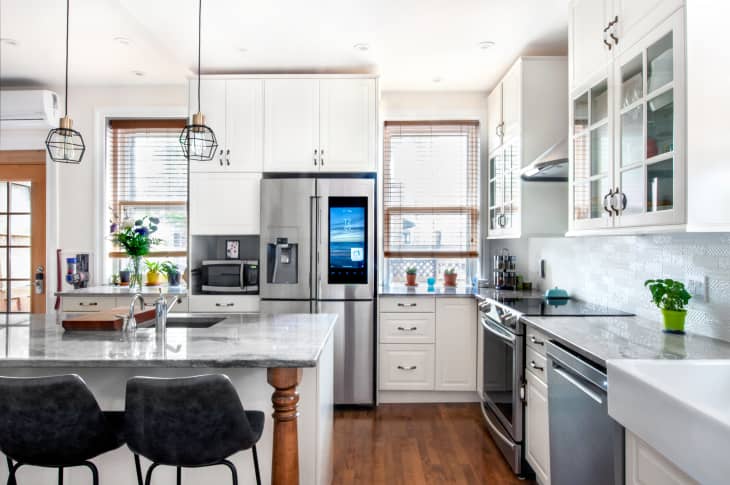 If you're just about done in by all the holiday flurry of cooking, entertaining, school parties, gift shopping/wrapping/giving, and squeezing in the bucket list of traditions… well, it may be time for a little relief.
Even if the item is only on a mental checklist or nags at you from a guilty place of shoulds, purposefully crossing something off your list of to-dos can take a big load off your shoulders and open up the possibility of a bit more rest and relaxation. By letting some unnecessary things go, you create space for increased mindfulness, presence, and grace over the holidays.
To that end, let's take bit of a cleaning break and just enjoy being home with our loved ones. Keeping up with basic chores and regular picking up of clutter will keep your space a pleasant place to be, but here are some cleaning tasks that can wait a few weeks with no harm done:
Things Nobody Will See or Notice
Dusting the ceiling fan blades
Washing walls
Vacuuming under your couch cushions
Vacuuming under your furniture
Tidying the laundry room
Cleaning the mudroom
Organizing the garage
Sanitizing the interior of your garbage cans
Routine Tasks You Can Skip Once or Twice
Deep cleaning your toaster oven
Deep cleaning your coffee maker
Deep cleaning the dishwasher
Deep cleaning the oven interior
Cleaning your plants' leaves
Dusting your picture frames
Dusting your blinds
Dusting bookshelves
Cleaning out your pantry
Cleaning out your refrigerator
Things That You Can Spot-Clean
Grout-cleaning
Scrubbing out the bathtub
Wiping down your back splash
Wet mopping bathrooms
Wiping down cabinets
Things That Just Aren't That Important
Window cleaning
Baseboard cleaning
Vacuuming upholstery
Shining shower fixtures
Polishing wood
Polishing your granite
When Jan. 6 does roll around and you're ready to get back into the swing of cleaning things, make sure you're signed up for the January Cure, our one-step-at-a-time program designed to get your entire home ready for the cozy, comfy season ahead.