The Most Unexpected Real Estate Trend of 2022 Is a Good Thing for Buyers
We
independently
select these products—if you buy from one of our links, we may earn a commission. All prices were accurate at the time of publishing.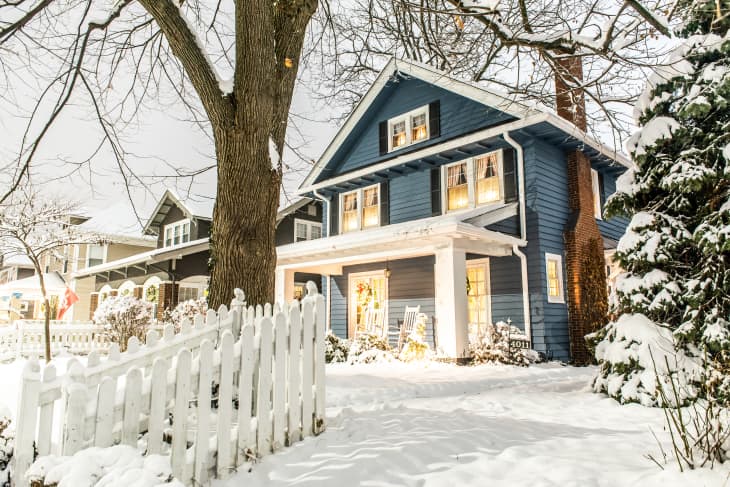 The year is coming to an end, and if you've strapped yourself into the real estate rollercoaster for the past twelve months, then you probably have a few questions. 
As we bid adieu to 2022, what might be in store for us and our homes? How has the real estate market been impacted by interest rate hikes, along with changes in consumer culture and desirability? 
I spoke to three real estate agents to find some answers, from what they think the most unexpected trend to come from 2022 is, to what could be coming in 2023. Here's what they had to say. 
There were so many interest rate hikes this year. 
Perhaps the most unexpected real estate trend to come out of 2022 was a fact you heard everyone talk about: interest rate hikes. 
"I don't think we expected this much to be done from the Federal Reserve standpoint," says Drew Coleman, Oregon-based realtor and founder of Opt Real Estate. "That creates pretty amazing opportunities for buyers. Contrarian investing can be really powerful." 
Buyers have more leverage now, and will later. 
We've moved from a sellers market to a buyers market — and that's expected to continue into 2023, says Harrison Beacher, Washington, D.C.-based managing partner and realtor at Coalition Properties Group. "The real trend to discuss is leverage for buyers," he added. "A normalizing market equals the opportunity to negotiate on price and terms for listings." 

Andrew Bloom, founder and chief executive at BVO Group and team leader at the Cunningham Group in Santa Monica, California, agreed. "We will continue to see the shift in the market throughout 2023, with home sales at about 40 percent below the 6.1 million home sales of 2021, and 20 percent fewer than the 4.8 million home sales in 2022, according to data from The National Association of Realtors," he says.
For buyers, the list of pros are long, and the cons are short. "The pros include: more inventory, more time to consider your options, and more seller-paid closing costs and repairs," Bloom says. The only con, of course, is the higher interest rates that are reflective of 30-year averages."
What does all of this mean in full? Buyers can now "Marry the house they love and date the rate," Bloom says. For sellers, Bloom says there are still some pros, such as moving to a larger home with recent equity gains, or perhaps downsizing to a smaller home with cash in pocket. 
Location will always matter, but 2023 will continue a shift. 
But there's also another surprising trend happening in terms of location, Coleman added. "There's excitement and desirability of rural areas," he says. "For so many years, there was an urbanization trend, and now it's the opposite — which was brought on by the pandemic. 
"People are looking around and thinking, 'Instead of 800 square feet, why not take the same money and get more space?," Coleman says. "The pendulum is swinging back. We haven't seen that happen since the early 1990s." 
Next year, expect homes to have more color. 
"From a design and building perspective, pre-pandemic homes were often monochromatic — white on white on white on white," says Beacher. "I believe that since people have been using all of their light and bright cabinets and countertops, they either got bored with them, or decided that they need some contrast, variety, and color." 
The coming year may see homes on the market that shy away from flipper gray for more daring shades. And who knows, you might like that look much more on your house hunt.