These Films Will Be Released Early So You Can Rent Them While Quarantined
We independently select these products—if you buy from one of our links, we may earn a commission. All prices were accurate at the time of publishing.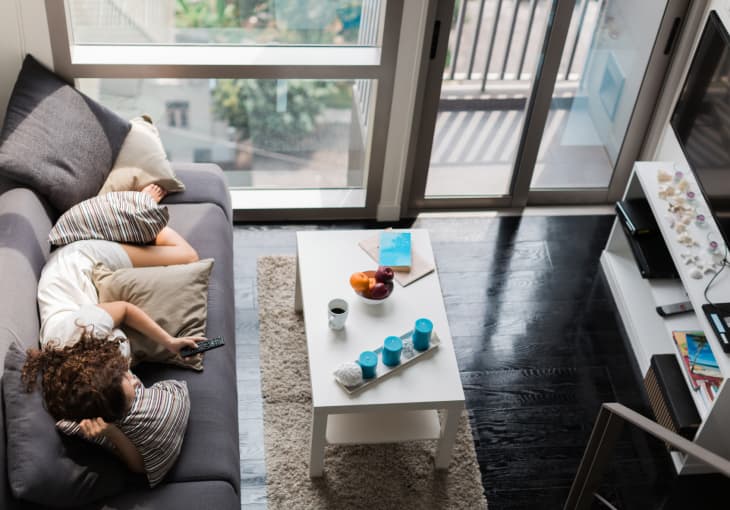 We may only be a few days or weeks into social distancing and the recommended self-quarantine, but many have already made quite the dent in their watch lists on various streaming services. Due to the new rules regarding social distancing in an effort to reduce the spread of coronavirus, several production companies have decided to release their spring films on streaming sites, on-demand, and through various other means. 
So, even though you're stuck inside, you can still check out the new movies you've been dying to see—in the comfort of your own home, no less. 
Follow Topics for more like this
Follow for more stories like this
Warner Bros. announced that "Birds of Prey," starring Margot Robbie and directed by Cathy Yan, will be available for digital purchase for $19.99 on March 24 via Amazon, FandangoNOW, iTunes, PlayStation, Vudu, Xbox, and other streaming sites. Then, the film will be available for rent on April 7 via Video On Demand services. "Birds of Prey" was released theatrically on February 7.
After announcing "Birds of Prey's" streaming site release, Warner Bros. also announced that "Just Mercy," starring Michael B. Jordan and Jamie Foxx, will also be available to rent on VOD on March 24.
After hitting theaters on January 24, "The Gentlemen," directed by Guy Ritchie, will be ready to rent also on March 24.
The Jane Austen comedy starring Anya Taylor-Joy will be released by Universal for a "48-hour rental period at a suggested retail price of $19.99 in the U.S. and the price equivalent in international markets" on March 20. You can find it for rent on Amazon.
Pete Davidson stars in "Big Time Adolescence," another independent flick that did well at the 2019 Sundance Film Festival. You can stream it on Hulu starting March 20.
This independent film from Oscilloscope made waves at film festivals at the end of 2019, and now you can grab access to "Saint Frances" for $11.50 through this private link. You can watch on your laptop, phone, tablet, or via AppleTV and Chromecast.
"Frozen 2" is already available to stream on Disney+ (it dropped on March 15). It was originally slated to appear on the streaming service later this spring. However, Disney wanted to up its release date in light of the pandemic.
Disney Pixar announced their latest animated film will be available for digital purchase for $19.99 on March 20 at 5 p.m. PDT/8 p.m. EDT. It will also be available on Disney+ on April 3.
"Trolls World Tour" was slated to hit theaters on April 10. However, Universal stated it will make the family film available for VOD the same day of its theatrical release.
And once you've gone through this list, be sure to tune into the Hallmark Channel from Friday, March 20 to Sunday, March 22 to catch the "We Need A Little Christmas" marathon. Hallmark is airing several of their much-loved Christmas films over the weekend to raise spirits and sprinkle a little holiday magic into everyone's new social-distancing routines.