These U.S. Cities Will Pay You to Live There (Really!)
We independently select these products—if you buy from one of our links, we may earn a commission. All prices were accurate at the time of publishing.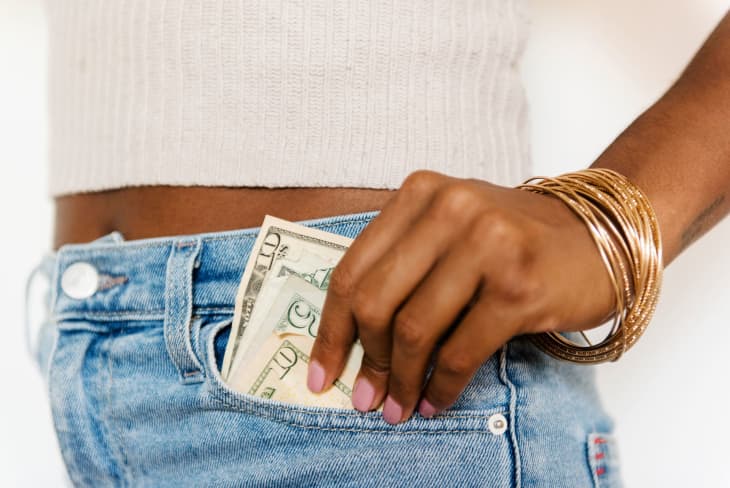 It seems like almost every week a remote region in Italy or a secluded village in Greece makes headlines for saying that they'll give free housing or money to people that move there. As alluring as these offers are, most of us can't (or don't want to) move continent. But what if you could get paid to move somewhere new, without leaving the U.S.?
Follow Topics for more like this
Follow for more stories like this
It might seem too good to be true, but being paid to move to a place doesn't have to mean moving to a half-abandoned village in the middle of nowhere. Major cities and towns run programs that aim to attract people, too. If you're willing to go and you meet the various criteria, moving to one of the three places below could be the best decision you ever make.
Do you work remotely full-time and feel like a change of scene? If so, the Tulsa Remote program will not only pay you $10,000 to move to the city of Tulsa in Oklahoma but will also give you a free desk in a local co-working space and even help you find a flat downtown.
If you're at least 18 years old, eligible to work in the US, and can move to Tulsa within six months, you can apply to the program now. With over 450,000 inhabitants and renowned Art Deco architecture, Tulsa is certainly not a half-empty ghost town. 
So, what's the catch? According to one Redditor, there isn't one. Responding to a thread asking about people's experiences with the Tulsa Remote program, Reddit user Mike-Bodulow said, "I was accepted and it was one of the best decisions of my life. The last four months in Tulsa have been fantastic and I think the rest of the participants who have relocated here would agree!"
If Tulsa isn't for you but you don't feel any attachment to your current place of residence, the state of Vermont is offering a similar program.
Paying off student debt sucks, but getting paid a little extra each month to help pay that debt down would make it suck significantly less. Well, If you've graduated with a STEAM (Science, Technology, Engineering, Art, Math) degree in the last seven years, moving to the city of Hamilton, Ohio—just outside Cincinnati—might do just that.
The Hamilton foundation offers an innovative reverse scholarship of up to $300 per month towards student debt payments for people willing to move to the city of Hamilton, Ohio. The only caveat is that applicants must get a job either in Hamilton or its surrounding county and not become unemployed during the 30 month period during which the grant is paid. 
According to one man who received the reverse scholarship, living in Hamilton isn't too bad either. Speaking to the Journal News in 2018, scholarship recipient Nick Brehm says, that after initially writing Hamilton off as a place to live, he feels "very fortunate, very graced, very blessed that that opportunity was afforded me to give the area a second look, because I've not just grown accustomed to it, but I enjoy it—I like what's there to offer." 
Hamilton Foundation's website says that they prefer "those with a desire to give back to the community and become engaged in activities." So if you fancy moving to Hamilton and getting some help with your debts, start volunteering right away. 
Residents of Alaska already know what it's like to get paid just for living in their home state. The Alaska Permanent Fund, a state-run investment fund established in the 1960s following a boom in oil lease revenues, pays permanent residents an annual dividend based on the fund's performance. 
The annual payment is given to people who claim permanent residency in Alaska, have no felony convictions and have not left the state for more than 180 days in the previous year. While you can move to Alaska and receive the payment, you would have to declare your intention to live there permanently from then on. 
The amount of money given to each citizen varies depending on how the fund does in the markets, but last year it was $1,606.  Not a bad bonus just for living in a beautiful state. However, recent budget deficits in Alaska have led to calls for reductions to the fund's dividends. There's even talk of stopping the annual dividends altogether. So, if you're interested, act fast.