MUJI Exhibit Features Handmade Pieces from Japanese Artisans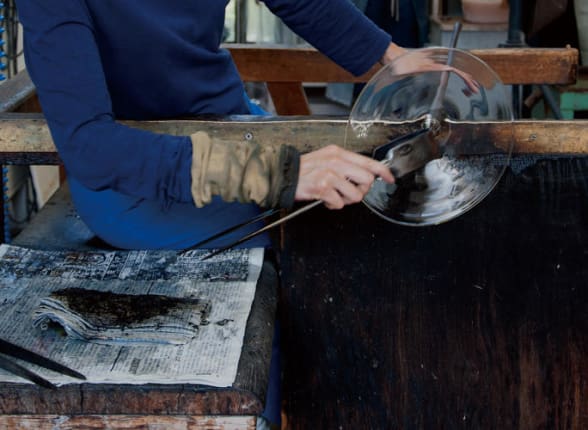 (Image credit: Courtesy Muji)
MUJI, the Japanese retailer that's known for anonymous minimalism, is switching it up. At its New York flagship, the company is featuring an exhibition of home goods made by traditional artisans.
Based around the theme of "Tatazumai," which roughly translates to mean appearance, shape, and atmosphere, the creations of six Japanese makers are on display and available for purchase.
(Image credit: Courtesy Muji)
The pieces have a wabi sabi feel, with Kazumi Tsjui's organic glass containers and chiseled wood pieces from Ryuji Mitani.
The exhibition runs through Sunday, June 26.