Everything in Nate Berkus' Home Has Meaning — Even the Dinner Plates
We
independently
select these products—if you buy from one of our links, we may earn a commission. All prices were accurate at the time of publishing.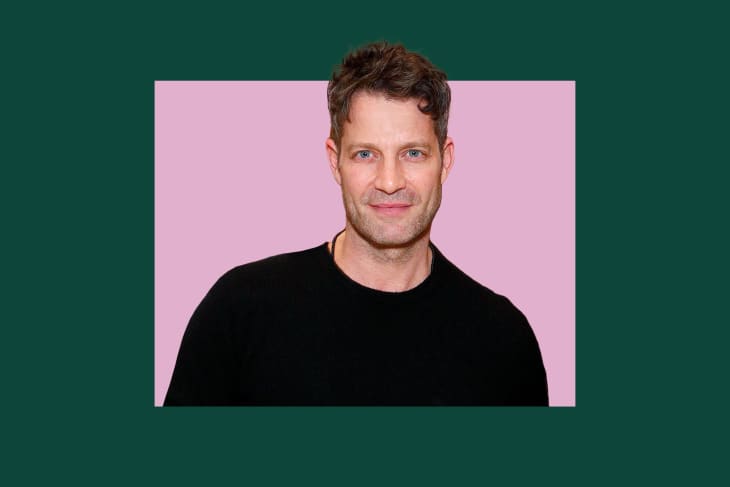 Designer Nate Berkus loves when a space tells a story about the people who live in it. Be it a personalized collection of art or photographs, family heirloom trinkets, souvenirs from travel, or meaningful gifts, he believes your space should be filled with the items you love most. And one of the most meaningful pieces for Berkus is a set of hand-painted dinner plates that remind him of a specific memory from when he and his husband, Jeremiah Brent, first started dating.
"You always hear me going on and on and on about things that have meaning in your home, and things that tell the story of you in your space," Berkus said in a May 10 Instagram post. "And I mean everything — down to dishes."
He continued, "These, I wanted to tell you guys about because I'm not sure that I could love a plate more than I love this plate. It was hand-painted by an artist in California named Rebekah Miles. She made me this set of plates that Jeremiah paid for (thanks, Jer) as a birthday present."
Each plate in the set is illustrated with some sort of whimsical pig or hog, and the little animals remind Berkus of how Brent would tease him about his collection of souvenir stuffed animal figurines.
"When Jer and I met, my entire house — all of the surfaces — were covered, and he would always tease me about how I have these little animals, stuffed figures from Mexico, mixed in with all my decorative boxes," Berkus said.
Ultimately, Brent celebrated Berkus' love for these little figurines by gifting him a set of plates that have similar animals painted on them. And although they're precious to Berkus, he doesn't just leave them on display.
"When I set the table, and it's for good friends, we use these dishes," Berkus said.
Fill your home with things that make you happy and you'll always have an aesthetic that fits your style.