Netflix Just Released a Podcast For Its Superfans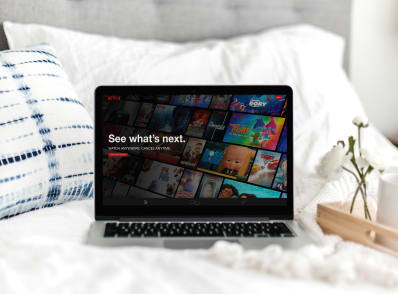 (Image credit: KateMaxStock)
Just when you think your ears have reached peak listening capacity, the world offers you a bit more motivation to make room for yet another podcast in your life. Netflix has a new podcast called You Can't Make This Up, and its prime audience is basically anyone who has questions after viewing one of the streaming services' many documentaries (in other words, all of its subscribers).
If you're already in the loop with Netflix's audio offerings, then the format will be more extensive than its previously released three-episode Wormwood: The companion podcast. Instead of focusing on one show like the aforementioned, the You Can't Make This Up 'cast will delve into all of the Netflix originals. Each episode will feature a comedian, journalist or podcaster interviewing the creators behind some of our favorite shows to binge watch, including Evil Genius and Chef's Table, among others. The interviewees will answer some of viewers' most burning questions, introduce behind-the-scenes happenings and also reveal which parts were left on the cutting room floor.
Netflix already released its first episode, which revisited Wild Wild Country and features Ray Votta and Who? Weekly co-host Lindsey Weber as its hosts along with appearances by the film's directors. The following episode, slated to premiere on May 9, will take an in-depth look at The Keepers, a docuseries about the unsolved murder of a Baltimore nun and Catholic high school teacher. Kelly McEvers of NPR's Embedded will serve as the host. The episode will feature appearances by the docuseries' subjects Gemma Hoskins, Jean Wehner and director Ryan White. A follow-up episode is scheduled for May 16.
Before you ask, Netflix, yes, we're still watching. And we're more than ready to listen, too.