This Secret About 'The Circle' Apartments Proves That Viewers Are Being Catfished, Too
We independently select these products—if you buy from one of our links, we may earn a commission. All prices were accurate at the time of publishing.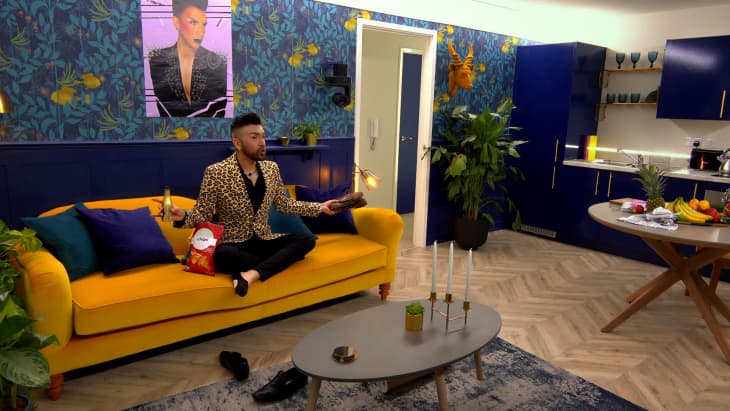 If you logged onto Netflix in the beginning of the new year, you might have noticed the new original series "The Circle" flash across your screen. The show is about contestants staying in individual apartments in the same building—but they can only communicate through a social media app and are playing to win $100,000. Along the way, they have to figure out which players are real, versus which ones are catfishers. But are you ready for this? It turns out that while you're watching others getting catfished, you as a viewer are among them. 
If you've watched, it would be natural to assume that "The Circle" is filmed in Chicago, as the city is shown in multiple exterior shots throughout the series. All it takes is a quick Google search, though, to find out that filming actually took place in Manchester, U.K. How come we're being played like this, and for what reason? Luckily, we weren't the only ones asking ourselves this question, and a whole conversation stemmed out of it on a Reddit thread.
Redditor mclovinash mentioned the UK version of the show, commenting that it looks "exactly the same" as the U.S. series, to which another Redditor ahintoflime confirmed that the filming location is the same—they just show views of Chicago for the U.S. version to make it seem more relatable. 
Another Redditor samiarel blatantly asked why the show tries to pretend its shot in Chicago while it's really shot in the U.K., to which another user dbbk responds, "Because it's meant to be the US version of the show. Doesn't really matter where exactly it was filmed."
It turns out, there are other international versions of "The Circle" in France and Brazil, and that they're all shot in the same apartment building. User @TeaAndSageDirtbag—who claims they worked on the show—said the following:
And honestly, they make a good point—all of the action on the show happens within the (very well-decorated) walls, so filming could happen anywhere. It almost seems like an eerie commentary on the social media age, where people spend more time looking at their phones than at what's around them.
So there you have it. You've been tricked into thinking filming took place in Chicago (or anywhere in the U.S., tbh) for its U.S. contestants when in reality, it was all shot overseas. Once you've come out of shock, give the full Reddit thread a read—there are some juicy secrets that come out it (like production took a total of six months for all the versions of the show… talk about needing a well-deserved vacation after that).