The 4 Kinds of People Who Should Never Waive a Home Inspection
We independently select these products—if you buy from one of our links, we may earn a commission. All prices were accurate at the time of publishing.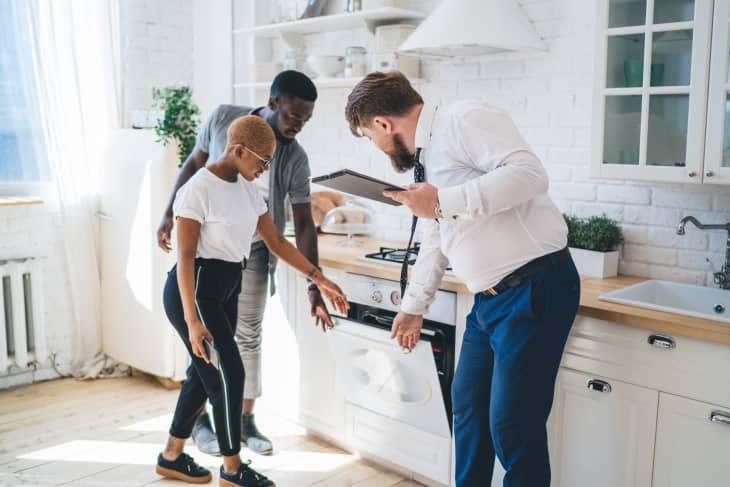 A home inspection is a part of most residential real estate transactions. But the real estate market has been anything but typical lately. Now that bidding wars are the norm versus the exception, buyers desperate to come out on top are willing to waive the home inspection if it means they'll snag the deal.
Wait, don't I need a home inspection?
Follow Topics for more like this
Follow for more stories like this
Nope. You will need an appraisal if you're getting a mortgage, but there is no law that says you have to get an inspection to purchase a home.
"In this current market, it is rare for sellers to have a pre-sale inspection," says Debra McElroy, an associate broker with Century 21 New Millennium in Virginia and Washington, D.C. "A lot of homes are being sold as-is, or many buyers are at a point where they feel comfortable waiving an inspection to get their contract accepted."  
Not to sound like a meddling parent, but even though it feels like all the cool kids are doing it, you don't have to. Here are a few situations where you might want to reconsider your buying strategy before taking a hard pass on that home inspection.
If you're buying a home in a flood zone.
Ah, the smell of salt air. It's great when it's wafting through the windows, but not so much when it's filling up your basement. Aside from once-in-a-century events like Superstorm Sandy (National Geographic called it a "raging freak of nature") that affected homes even outside of flood zones, you'll want to ensure that your home is as watertight as possible. An inspection will show, among other things, cracks in the foundation that could wreak havoc even in a normal rainstorm.
If you're buying an older home.
They don't make homes like they used to, and that's a good thing — looking at you, asbestos and lead paint! While not every old home is fraught with problems, those that are can be rather expensive to fix. You've likely bought the home because of its old-timey charm, but that will wear off rather quickly if it's a gut job waiting to happen.
If you don't have much spare cash.
With so many home prices inflated because of bidding wars, it's not surprising that many buyers are coming in at the top of their budget with their offers. That's all well and good until you move in, things fall apart, and you have no extra cash to fix them. There are certain problems that are more of a nuisance than anything, like the central air conking out in August. But what if there's an issue that makes the place truly uninhabitable? Your dream home is suddenly a nightmare — and you might have missed the chance to walk away from it had there been a proper inspection.
When you've got more than one family living under a roof, you've got a lot of liability on your hands. Even if home maintenance goes awry and you think you can live with it, that doesn't mean your tenant can — nor should they. Tenants have a lot of rights, and among them is the right to stop paying rent if their home is unlivable. Skip the home inspection and you might also skip out on your income stream down the road.
If you're willing to buy a home without an inspection, more power to you. If it's not your style to play with fire, stick to your guns and get one — you might discover there are hazardous electrical problems that could cause an actual fire.