New Zealand Really Wants Americans to "Escape" to Wellington
We
independently
select these products—if you buy from one of our links, we may earn a commission. All prices were accurate at the time of publishing.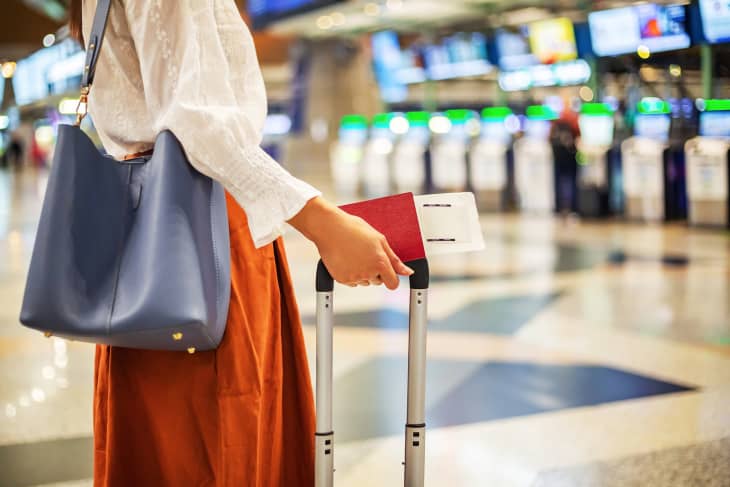 With its otherworldly landscapes and high quality of life, it's easy to see why people across the world fantasize about moving to New Zealand. If you're one of those people, you'll be happy to know that the nation's capital city of Wellington just launched a new program dubbed "ESC to Wellington," which directly appeals to Americans.
The campaign is organized by WellingtonNZ, the region's economic development agency, and they made a splash in the heart of New York City by erecting an enormous computer escape key in Manhattan (because they want you to "escape" to Wellington, get it?).
In a press statement, WellingtonNZ CEO John Allen said, "The 'ESC to Wellington' campaign zeroes in on the changing priorities of today's workforce, challenging people in New York, across the US, and world, to reflect on where they want to be and consider Wellington a place to fulfill their career and lifestyle ambitions in equal measure." 
"With opportunities to work in tech, business, and more, this compact and connected capital city is a place of, and for, change — a region of diverse communities, landscapes, and day-to-day experiences offering a real work-life balance," he added. "Or, as we like to call it, life-work balance."
To help potential expats get started, the official "ESC to Wellington" website offers a local job board advertising over 3,000 open positions in fields like film, technology, health and sciences, and more.
Once you're interested in applying for a position in New Zealand, be sure to begin working on a temporary visa, like the working holiday visa for short-term or an essential skills visa for full-time employees. If you've decided to stay long-term, your options include a work to residence visa or residency through a skilled migrant visa.
To make the decision even  easier, travel between New Zealand and America has never been simpler. You can now take direct flights to the Kiwi country out of airports in New York City, Chicago, Houston, Los Angeles, and Honolulu.
Ever since the COVID-19 pandemic gave rise to a new era of remote work, countries around the world have begun offering visas directly aimed at attracting people from all over the globe. For example, Canada recently launched an open work permit targeting American tech professionals. Meanwhile, over 30 other countries have announced digital nomad programs, including Croatia, Portugal, and Spain.