No One Asked For an App-Controlled Candle, But Here It Is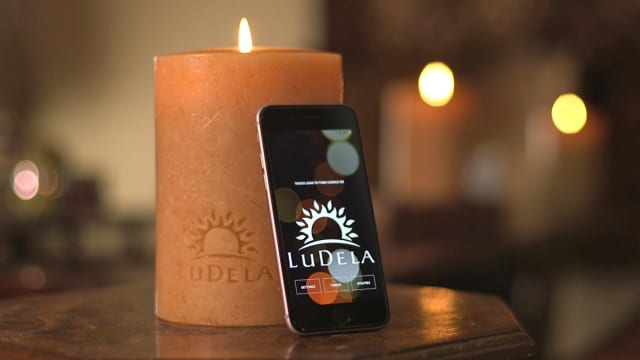 (Image credit: LuDela)
Have you ever wished you could light and extinguish a candle from your phone? Of course you haven't, but that hasn't stopped someone from creating exactly that.
LuDela is the world's first real flame smart candle. It uses "wi-fire" to connect your phone to the candle so you can turn it on and off via app. If you're the type that worries they've left the oven on, but instead of the oven it's a candle, this could give you peace of mind. Plus, it has a motion detector and will automatically extinguish if it's jostled or knocked over.
LuDela doesn't melt; instead, the flame burns on smaller wax refills (with a variety of scents) inside the larger pillar shell. Each candle can last quite awhile on each charge since it just needs a little boost of power to ignite.
Of course, wi-fire doesn't come cheap; the candle goes for $99 and will ship starting early next year.