I Live Above a 100-Year-Old Italian Bakery—And That's Only One of the Reasons I Love Boston's North End
We independently select these products—if you buy from one of our links, we may earn a commission. All prices were accurate at the time of publishing.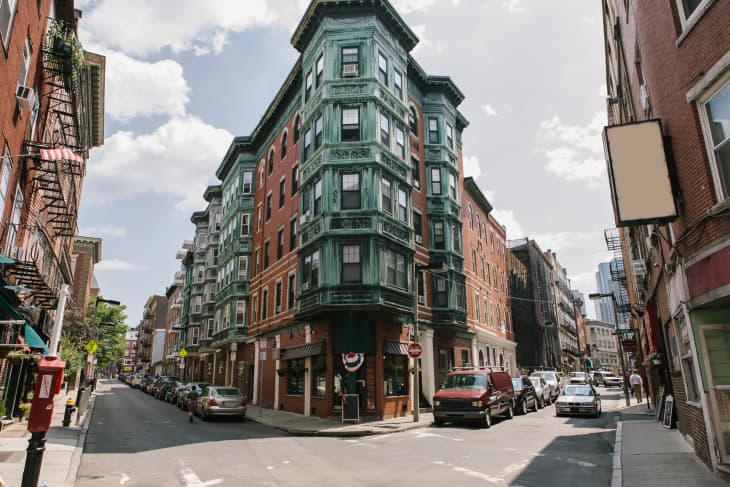 Dear North End,

I'm not surprised you're still into writing letters the old-fashioned way. From your complicated network of one-way streets to your lack of fast-casual salad options, it's pretty obvious modernization isn't your thing.
Follow Topics for more like this
Follow for more stories like this
And that's only part of the reason why I love you so much.
Like other millennials who've moved to your corner of Boston, I was initially charmed by your old-world cuteness and waterfront views, not to mention quick access to endless options for pizza, pasta, wine, cannoli, espresso martinis… you see where I'm going with this.
But it turns out you're more than just a pretty face. When you pull back the red-and-white gingham curtains, you reveal yourself to be a true community—the big, loud, loving Italian family I didn't know I needed in my first home away from home.
You know me. I'm the one that lives above Parziale's Bakery, just around the corner from the infamously open-'round-the-clock Bova's Bakery (It's the only bakery I've even known to have a  bouncer on the weekends. Nice touch.) Parziale's is one of your OG staples—a long-time family-run spot specializing in bread, cookies, and pizza. From all of the family photos plastered on the walls, I can tell not much has changed since it opened in 1907.
Upstairs, things are equally old school. Parziale's is a family building, of course, so its halls are filled with the kinds of things you'd find in a big warm house: Art projects, hockey sticks, Christmas cards, an umbrella collection, potted plants, and other treasures. My roommate Maddy's and my 550-square foot fourth-floor walkup apartment (seriously, who designed all of your buildings?) barely fits two winter coats, never mind two winter wardrobes. But we love it, and we can't even talk about the day we'll have to leave it.
Listen, it's not the flour-dusted stairs leading to my door, or the seasonal pumpkin loaf at Parziale's that gets me. After a long day, I love coming home to your familiar faces: The hard-working women behind the counter shelling out treats to wandering tourists and packing up bread for local restaurant owners; the guys working back-of-house through the night, laughing and singing as they pound and bake the dough that sends the smell of Scali bread and anisette cookies seeping through our windows 'til sunrise; the family downstairs whose children knock on our door to apologize for accidentally ringing our buzzer instead of their auntie's next door.
Yes, it is your historic architecture, charming specialty shops, and famed restaurants that make you look like a step back in time, but it's the people—the sleepy hello from the baker finishing up his overnight shift, the cheerful banter with the produce guy around the corner, the pasta recommendation (and life advice) from our favorite server at Trattoria Il Panino—that makes living in your part of town feel truly otherworldly.
The familial embrace doesn't end with the people I see in passing. From my own family and best friends, to my coworkers and former high school classmates, there is no shortage of friendly faces making their way down your sidewalks. Turning the corner onto Prince Street carrying 32 pounds of freshly wash-and-folded laundry, I'll run into my sister Monica. She usually teases me for procrastinating doing literally every chore on the planet, and then reminds me to call my mom and ask her how her weekend was with our dad. Jogging down Salem Street on the home stretch of my morning run, I'll pass my friend Molly who cheers me on for working out before 8 a.m., then tells me excitedly, "We're hitting the town tonight!" as she rushes off to work.
I adore you because I know I'm never alone. Instead, I'm surrounded by love.  
Grazie mille, North End.
xo Bridget 
Happy Valentine's Day! Read more neighborhood love letters here.