Here's What You Need To Know About NYC's New Airbnb Regulations
We
independently
select these products—if you buy from one of our links, we may earn a commission. All prices were accurate at the time of publishing.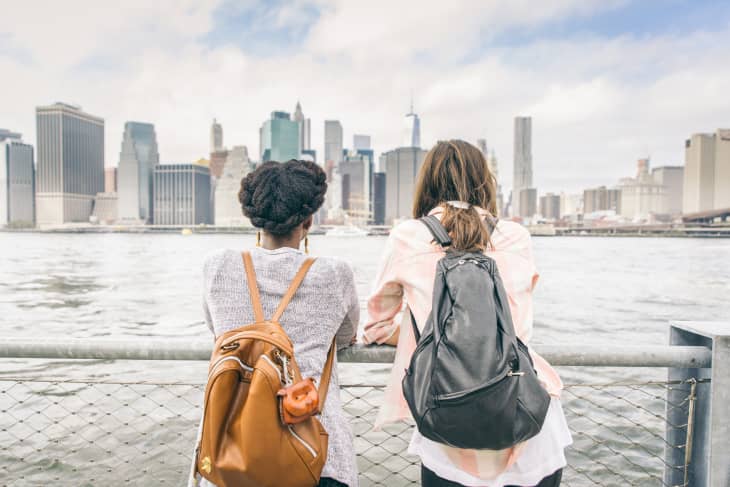 Finding a vacation rental in the Big Apple could look fairly different in 2023. After announcing new NYC regulations on home-sharing platforms, Mayor Eric Adams' administration has stated that approximately 10,000 Airbnb listings in the city will likely be erased next year.
New York Daily News reports that the new regulations are set to go into effect starting January 9. Under the new rules, hosts will be required to register their Airbnb properties with New York City's Office of Special Enforcement. To successfully register, hosts must submit the full legal names of all residents at a given house or apartment, as well as proof of the unit's permanent status (i.e. a lease). They must also prove that their rentals abide by local zoning requirements, safety regulations, and local building codes.
If NYC hosts do not produce this information for the Office of Special Enforcement, their Airbnb credentials will be removed, and the platform will be barred from processing any payments to them. Additionally, hosts who rent out properties without registering could face penalty fees of up to $5,000.
According to the independent watchdog group Inside Airbnb, there are nearly 40,000 Airbnb listings in the city. Under these new regulations, the number of NYC-based Airbnb units could decrease by a fourth. It is currently already illegal for New Yorkers to rent out full homes and apartments without residing in the unit while renting.
Airbnb sharply opposed the new rules in an official statement, arguing that they will create a "draconian and unworkable registration system that will prevent lawful and responsible hosts from listing their homes."
However, proponents of Mayor Adams' new regulations argue that the law will help address the city's shortage of affordable housing.
"Housing should be for New Yorkers, hotels should be for tourists," Ben Kallos, a former NYC city council member who sponsored the original legislation, wrote on his website. "We need every apartment being listed illegally back on the market to help our affordable housing crisis."