Here's What a $1,110-per-Month Manhattan Micro Apartment Looks Like
We
independently
select these products—if you buy from one of our links, we may earn a commission. All prices were accurate at the time of publishing.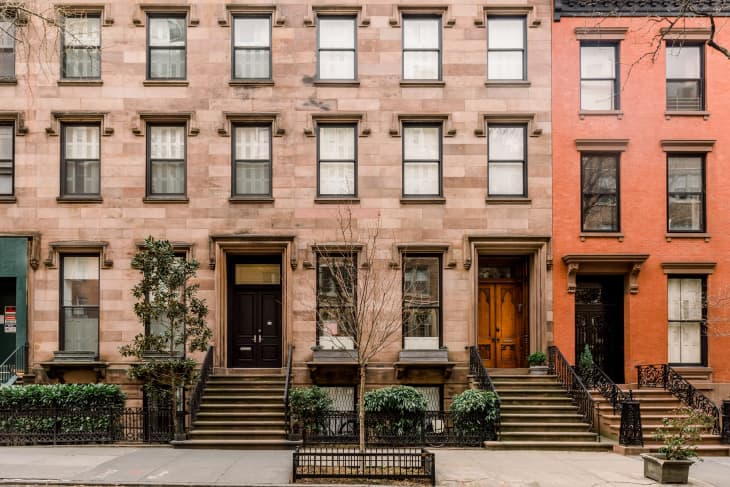 It's quite cramped, but, hey, what matters is location, location, location.
An NYC-based real estate agent has found an apartment perfect for renters looking to reside in the heart of Manhattan, provided they don't mind a place the size of a walk-in closet. In her video, TikTok user @skye_nycrentals takes her audience up an East Village building and into a rental so small, she could walk from one end of the unit to the other in a few steps.
The micro apartment is mostly empty, only featuring a loft bed structure, windows, a sink, a mini fridge, and a microwave. That's pretty much it. There's no stove, but occupants can bring a hot plate. As for the bathroom, renters will have to use a shared bathroom out in the hall, which the agent says gets cleaned daily.
And the cost to live there? $1,100.
That might not be a totally unreasonable price, considering the location. In a report by zumper.com, the median rent in Manhattan right now is $3,395. So if you're trying to stick to a budget but want to stay in a prime neighborhood like the East Village, then the agent suggests considering a micro apartment.
The comments section had reservations about it, though.
"Honestly, the shared bathroom is the dealbreaker for me." 
"So micro apartments are a cute way to say adult dorm room."
With the cost of rents continually rising in cities like New York, micro apartments are becoming more common. The concept came about in 2016 with the introduction of 260-square-foot units to address the housing crisis. But NYC has a much longer history of super-small spaces. Single-room occupancy hotels (SROs) were prevalent through the mid-20th century, and many were eventually demolished due to changing housing policy and tax breaks.