This Spray Mop Is So Much Better Than a Swiffer—and It's On Sale Right Now
We independently select these products—if you buy from one of our links, we may earn a commission. All prices were accurate at the time of publishing.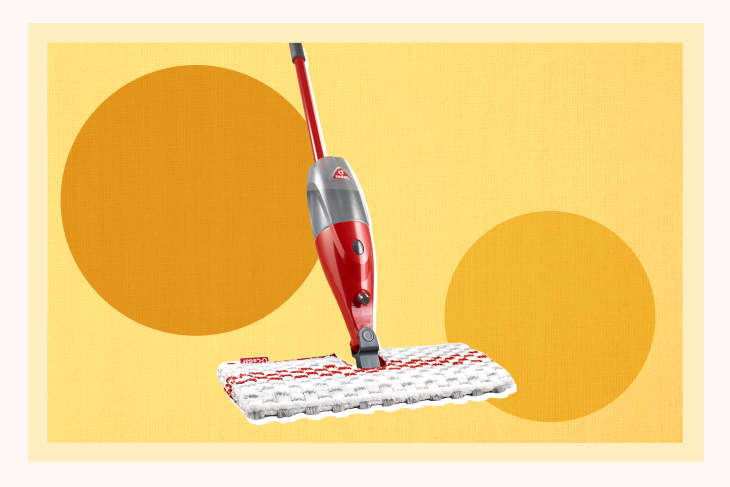 Keeping floors clean in the winter can be tricky, thanks to rain and snow that make for muddy conditions outside and dirty shoes inside. And if you've got kids, pets, or are clumsy, messes can easily multiply. That's why we're especially excited that one of our favorite spray mops is on sale right now on Amazon — and if you're a Prime member it'll get to you by tomorrow.
Follow Topics for more like this
Follow for more stories like this
We've written about this product before, and can confirm that everything about it is much more economical than a Swiffer. Rather than blowing through packages of single-use cleaning pads, you can reuse the O-Cedar mop pads up to 100 times—and with three extra pads included in the deal, you won't have to buy a new one for at least a year. (So it's cost-effective, too!)
The O-Cedar ProMop uses specially-designed microfiber pads that absorb even the tiniest dirt and dust particles, and can be tossed in the washing machine after using. Plus, you can flip the mop over to the unused side, letting you use every inch of the cleaning pad without having to swap out a new one during your cleaning routine. "My favorite feature is that you can flip it mid-cleaning session and have a fresh side," says one reviewer. "I did my hallway and front door area first and then flipped it and did the entire kitchen."
The refillable bottle makes it possible to use your favorite cleaning solution and releases an even spray with a button at the top. Just drop 2 teaspoons of your choice solution into water and you're ready to go. (And if you want some ideas for DIY cleaning solutions, we've got you covered.)
"I love being able to use my own solution, without being forced to buy the store-bought kind," another reviewer wrote. "I used a solution I can make myself while being able to use my essential oils, which is a huge plus."