Oh Joy Just Released a Rug Collection That You Can Throw In the Washing Machine (Yes, Really!)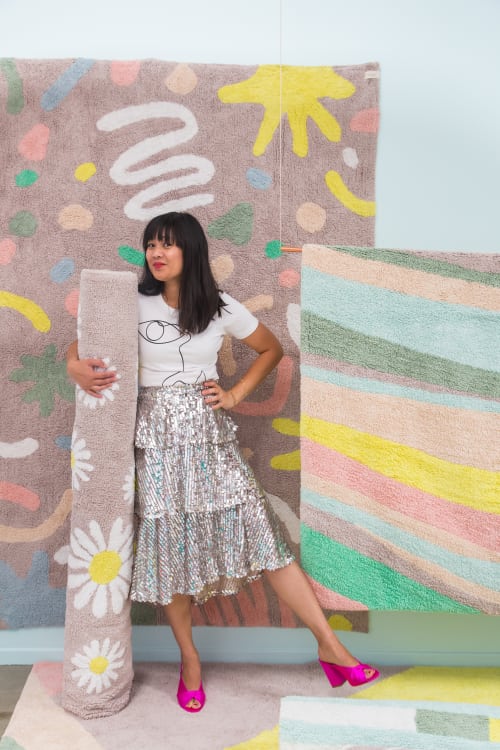 (Image credit: Lily Glass)
Joy Cho is known for her fun and whimsical designs, and her latest product release is no different—except there is one added feature. With her newest collab, the designer and blogger has tackled one major annoyance—how to keep rugs clean.
Joy has partnered with Lorena Canals to produce six modern accent rugs in fun colors and patterns that you can toss in a standard washer to keep it looking new.
"I love rugs. They help to define spaces within the home and offer a softness underfoot that makes any space feel more cozy," says Joy in a press release. "I have been a long-time fan of Lorena Canals' rugs for their softness, quality…and the best part…they are machine washable! When you have kids, pets, or just life happening in your home, it's so important to have pieces that you can easily keep clean. In our collection with Lorena Canals, we designed the rugs with the joy, whimsy, and delight of everyday in mind to create the Happy Rug collection."
The collection uses 100% cotton tufted bases and non-toxic dyes through an artisanal process. Each of the six designs are available in one rectangular size, 4'7" x 6'7" and retail for $325.
"I am very excited to work with Joy. I think she adds freshness and color to our washing machine concept," says Lorena Canals. The result is a Happy Collection that's fun and friendly and brings happiness to every home and every kid!"