On Patience & Waiting for the Perfect Piece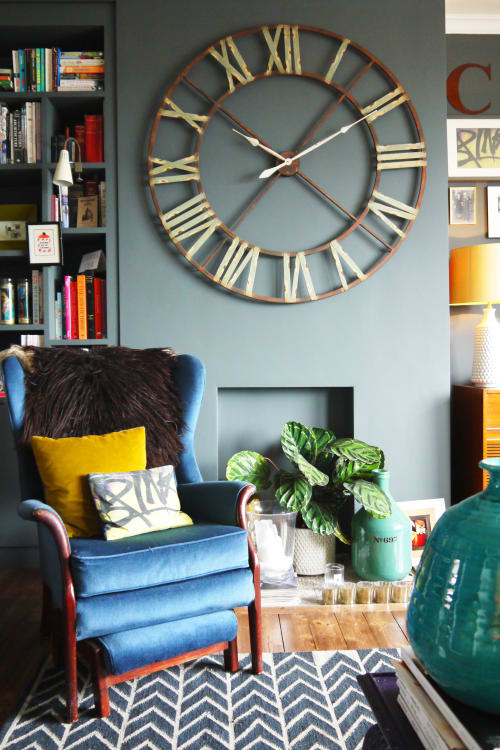 I hate my sofa. I was excited about it once upon a time, and it's been a perfectly fine place to lounge for the past six years. But it has overstayed its welcome. Searching for its successor has been a lesson is patience. Especially when your instinct is to put the old one on the curb immediately and just get something different already. How do you manage the waiting while slow decorating?
For my first upgrade from collegiate futon/IKEA living, I bought a mostly unused beige Crate & Barrel couch from a nice old lady on Craigslist for $500. Solid, deep, and comfortable, it was wonderful for movie marathons or an overnight guest. As I've discovered my personal style, though, beige anything — especially something that has such a large visual imprint — makes me sad. Alas, throws and pillows cannot no longer hide its inherent beige-ness. And so the search for a new sofa has begun. And it's not going as quickly as I imagined. Turns out, I'm particular.
I've gotten attached to its comfy depth and length, so though I like the look of Victorian and mid-century sofas, if I can't sit cross-legged or stretch out for a nap, it's not meant to be. Obviously, beige is out, but a couch in a bright, happy hue is really what I'm pining after. Orange, pink, turquoise, kelly green... something decidedly NOT neutral. No matching necessary; it'll be the springboard to a more "me" living space. I like tufting (on backs but never on seats), and tight backs (I hate that my current sofa's back cushions have slumped and lost their shape). All these requirements combine to make a mirage of a sofa I've yet to find on Craigslist, at thrift shops, at antique fairs, and on commercial websites, even though I'm willing to reupholster within budgetary reason. Will I be stuck with my ugly sofa forever?
At the rate the search is going, Freecycling my beige monstrosity would result in living room folding chairs for the foreseeable future, or an impulse purchase I would most likely regret. So I'm trying to cultivate some patience, while reminding myself that my perfect sofa has to be out there, waiting for me to find it.
How do you keep your cool while searching for the perfect piece? Please lift my spirits and share happy endings in the comments!
(Image: Lizzie Ford/The Luxurious Little Home of Sooz Gordon)