Online Finds: A "New Classic" Room is Just a Click Away
The word "classic" has been used before to describe traditionally decorated spaces — living rooms with chandeliers, formal dining rooms with fancy furniture and more. While those elegant spaces are lovely to look at, they don't always fit the modern livestyles of go-getters or young families. That's where "New Classic" style can step in. It combines the sophistication of a soothing, simple color palette with the laid-back coziness of modern furniture and minimal lines. And it throws a few elements of glam into the mix for excitement, too. Get inspired by these real-life living rooms and then shop online for the furniture and accessories you can use to create your New Classic living room.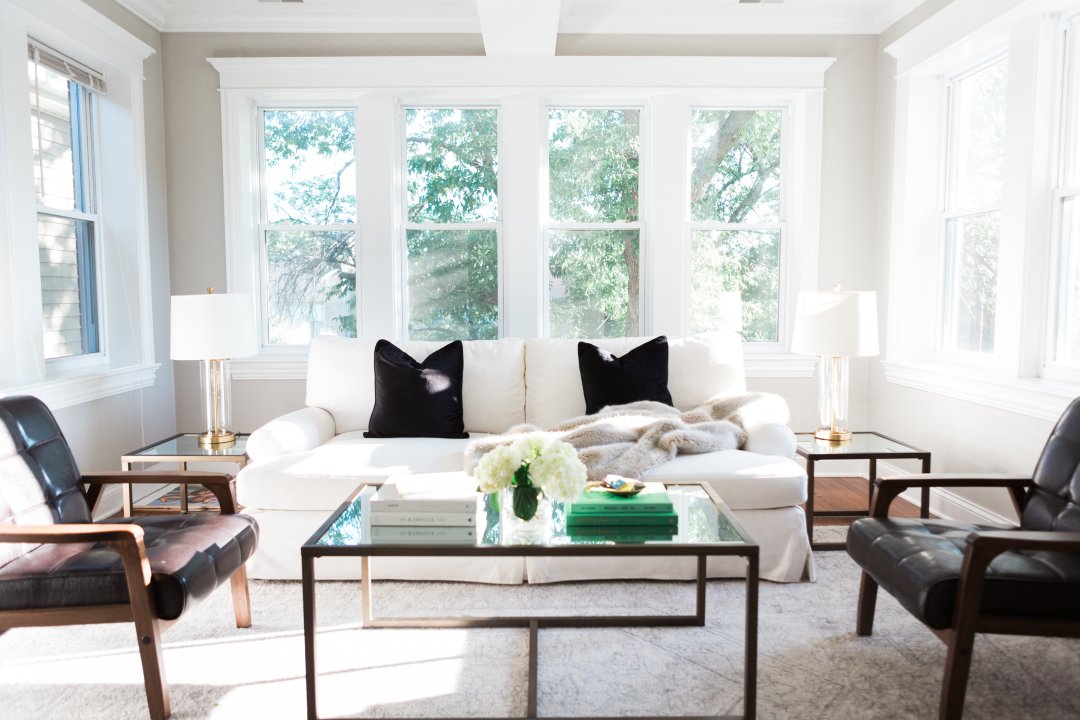 Plush seating creates a cozy, welcoming atmosphere. Black and white accessories create contrast. A symmetrical arrangement of furniture adds balance to the room. Jonny and Aimée's Chicago living room is classic and chic.
---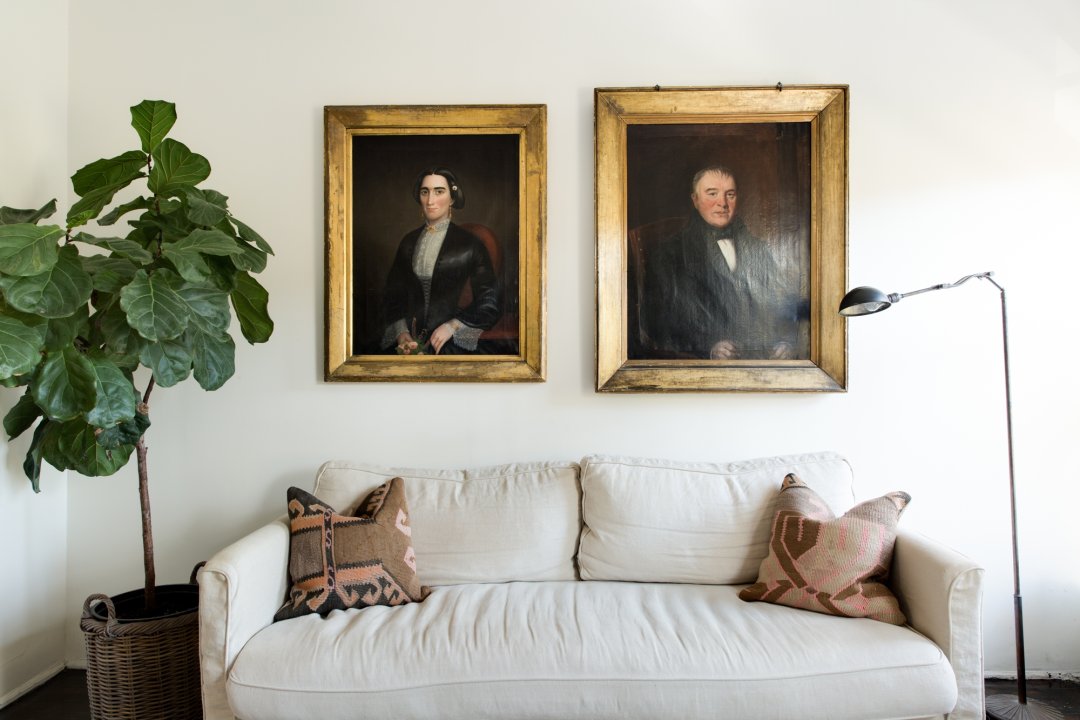 Monica's charming West Village home's living room is a beautiful arrangement of a casual sofa, natural textiles and leafy plants. But a touch of metallic glam is added thanks to the big gold frames on the vintage art.
---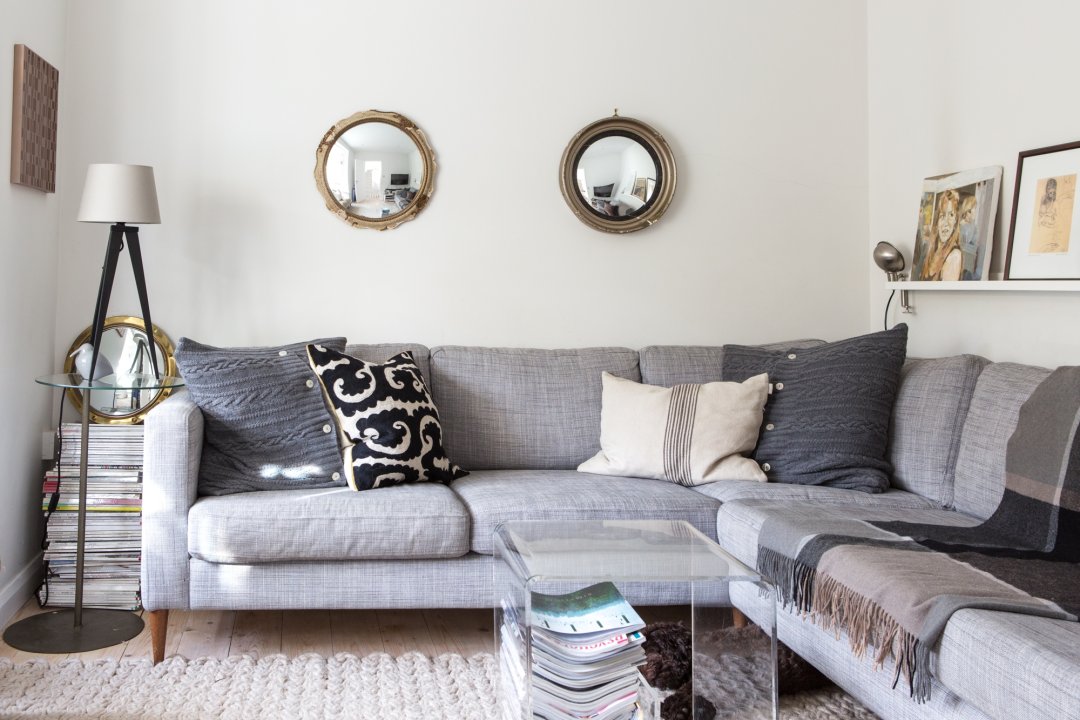 A big, plush gray IKEA sectional dominates in one corner. Tactile textures are seen (and felt!) in the throw pillows, blanket and rug. But Vicky and Ross turned their compact living room into a chic, classic-inspired room thanks to adding a few hints of metallic, elevating the simple space.
---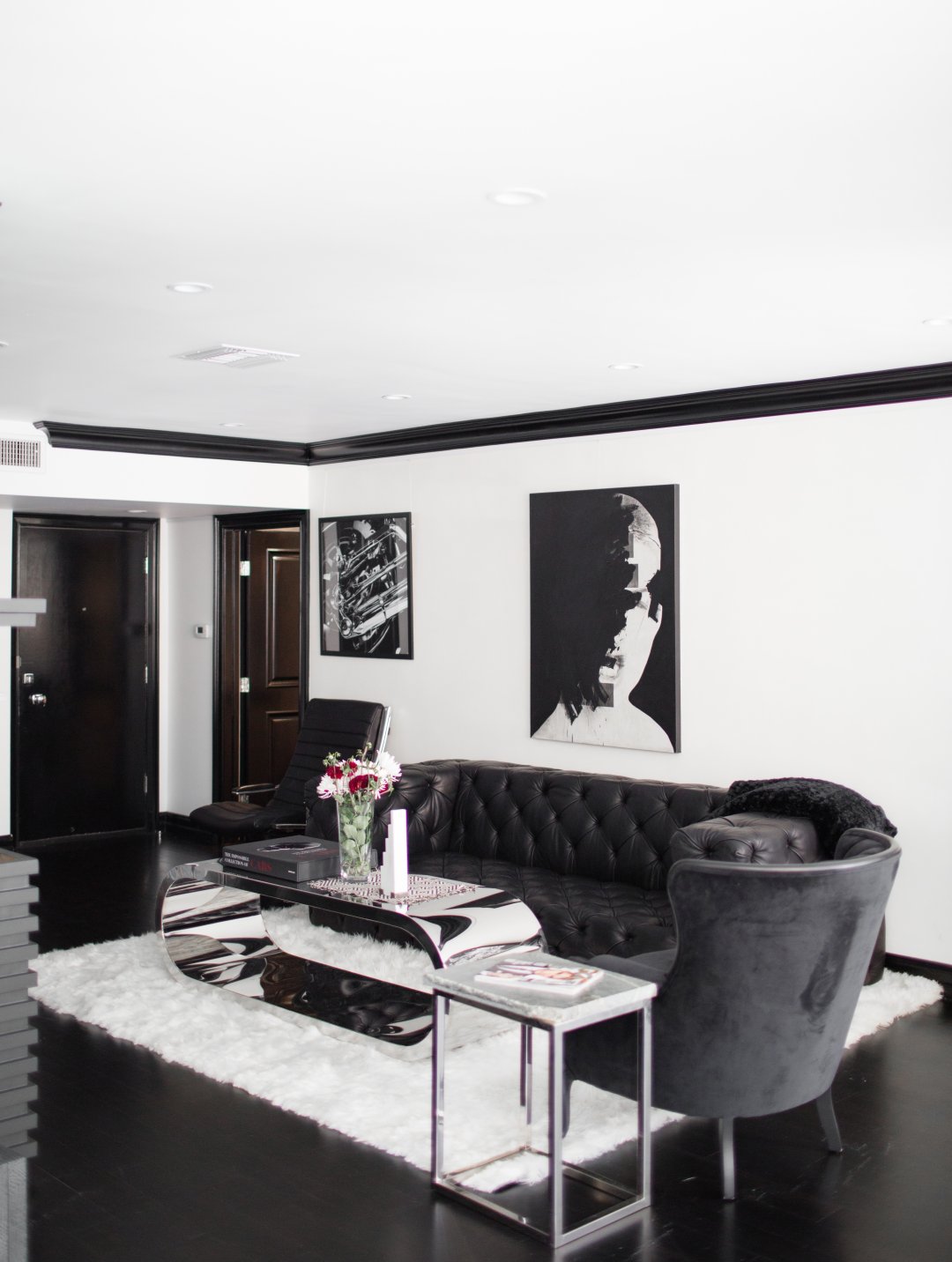 Lauryn and Michael's Los Angeles apartment is undeniably cool. The sleek, monochromatic black and white color palette creates a bold contrast. A modern chrome coffee table adds a big dose of glam. But it's the furniture's traditional shapes (like the tufted sofa and the wing-back chair) combined with more modern accessories that makes this room New Classic.
---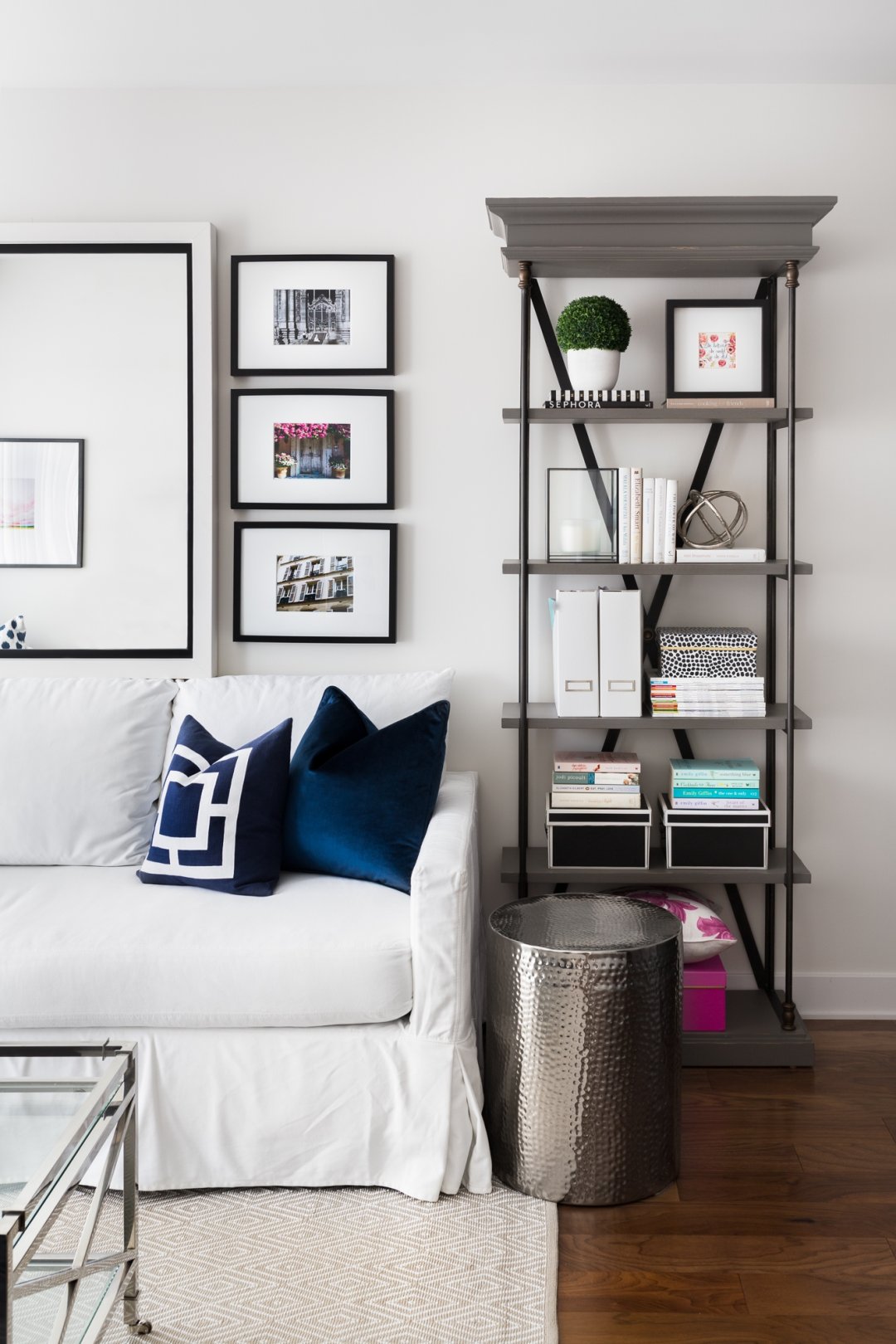 Natasha's Canadian condo proves you don't have to have a huge home to make New Classic style work for you. In her small space, it's the details that really make this room stand out. A plush white sofa plays nicely with the gallery art wall outfitted in black frames, which in turn flirt with the strongly patterned throw pillow. Hints of metallic finish the room off beautifully.
---
Want more real-life shopping sources for your favorite decor styles? Get the look of your favorite house tours:
---