4 Reasons Why You Shouldn't Believe Online Home Value Estimates
We independently select these products—if you buy from one of our links, we may earn a commission. All prices were accurate at the time of publishing.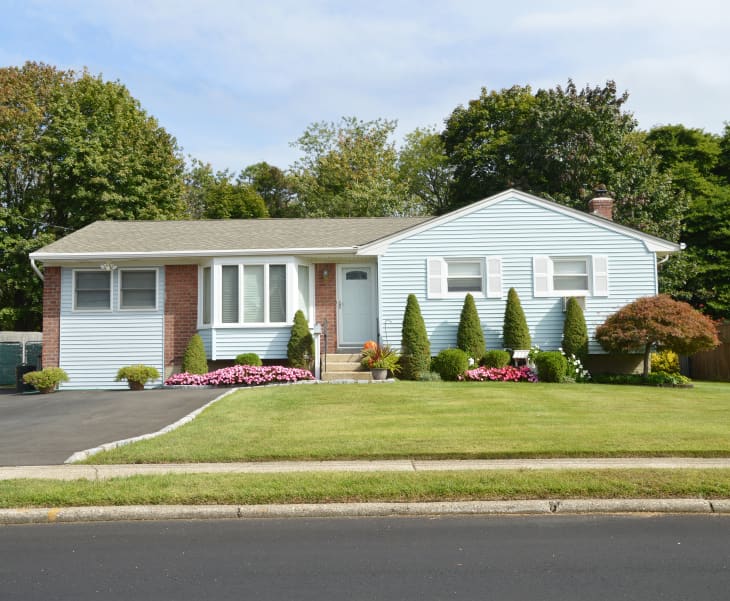 My husband and I browse real estate listings occasionally, but we're perfectly content to stay where we are until both the market and mortgage rates behave themselves again. 
For kicks, we recently checked out the estimated value of one very interesting listing: our own home. The number surprised us both. "Should we call a real estate agent and start packing?" my husband asked. 
We came to our senses, of course, fully aware that those online estimates are simply that: estimates. But if this particular site were indeed to be believed, our house was worth $122,000 more than what we bought it for seven years ago. Another listing site pulled up the same figure, while a third offered a more conservative estimate, which was still $68,000 more than what we paid.
I did reach out to a few real estate agents, not to list our home, but to get their advice on whether anyone should believe those online home value estimates. Here's why they think you should take what you see with a proverbial grain of salt.
It's an algorithm, not an appraisal.
Denis Smykalov, a real estate broker at Wolsen Real Estate, says homeowners shouldn't rely solely on estimated home values they find online. "While listing websites use algorithms and data to provide approximate values, they often cannot capture the full picture of a property's unique characteristics and local market conditions," he explains. "As a result, these estimates can sometimes be inaccurate."
Kristina ODonnell, an associate broker and Realtor at Realty ONE in Collegeville, Pennsylvania, says it'll take a lot more than an algorithm to achieve accuracy. "Determining a property's true value requires a detailed understanding of market conditions, property location specifics, as well as the details of the home," she says. "While there are numerous AVMs (automated valuation models) that will provide a valuation for a property, they are limited to using only the criteria programmed for that model; there is no personalization or detailed evaluation."
The property's condition may have changed.
Remember that only active listings correctly reflect the home's current condition — even with some exaggeration on behalf of an eager real estate agent. If you're not currently selling your home, an online listing may only reflect what your property was like when it was last available on the market.
Jonathan Rundlett, regional owner at EXIT Mid-Atlantic, says to take heart if you've recently updated or remodeled your home. "This will increase the value but won't be reflected in online estimates, as they are not able to determine the condition of the property," he says. It should be noted that some sites like Zillow allow you to create an account, claim your property listing, and update pertinent property information to get a better sense of its value.
But do feel free to blame the algorithm once more, especially if you live in a highly populated area, says Rundlett. "The algorithms used on websites typically will use a certain radius in miles around the property to look at values of similar properties," he explains. "But in areas where neighborhoods change from block to block, the algorithms can't determine that, so the estimated value can be substantially off."
Casey Napolitano, founder and CEO of NDA Real Estate, agrees. "These estimates might not accurately reflect the specific condition, unique features, or recent market trends of a property," she says. "I have even seen these automated value estimates compare unlike properties to each other, like a condo to a single-family home."
Square footage might be calculated incorrectly.
Calculating a home's square footage isn't exactly the hardest math problem in the world, but that doesn't stop online real estate listings from getting it wrong. Rundlett says that what's mentioned in a listing is often what's above grade level — a finished basement or other liveable space below grade level should be listed as additional square footage.
"For this reason, a split-level home can show a value substantially less than what the true market value is because one level of the split level may sit slightly below grade level," he explains. "The square footage listed may make the house seem substantially smaller because an entire level is listed as additional square footage, on top of any basement that it may have."
Even many websites include a disclaimer.
Try not to get too much in a tizzy over what your home's online estimated value is. Even the sites themselves point out that they are simply estimates. Here are the disclaimers from three of the top listing sites.
Zillow: The Zestimate is Zillow's best estimate of this home's market value. It is not an appraisal and it should be used as a starting point. If your home facts are wrong, your Zestimate may be incorrect. (A link is included for you to sign into your account and make the updates.) The Zestimate incorporates multiple data models and responds to factors like neighborhood details, home facts, and listing price.
Redfin: The Redfin Estimate is based on what we currently know about this home and nearby market.

The Redfin Estimate is not a formal appraisal or substitute for the in-person expertise of a real estate agent or professional appraiser. 
Realtor.com: Estimation is calculated based on tax assessment records, recent sale prices of comparable properties, and other factors.
Online estimates can be a good starting point, however.
Only a professional appraiser can properly value your home, while an experienced real estate agent can tell you what you'll likely get for it in the current market. So why bother with an online estimate anyway? 
Scott Bergmann, a Realtor with Realty ONE Group Sterling in Omaha, Nebraska, says online estimates are a good place to start a discussion when you're looking to sell — but don't get too carried away. "It's critical not to let the dollar amount — whether it's higher or lower than expected — affect you too much," he says, as they are just estimates. "They are akin to diagnosing your health based on symptoms you type into WebMD. Sure, it might tell you you're perfectly healthy, but would you take that as the final word?"
In other words, if you're sick, see a doctor. But if you want to know the value of your home, contact a real estate agent or an appraiser. Smykalov says a local agent can offer a comparative market analysis for your property. This valuation considers factors like recent sales of comparable properties, location, property condition and features, and market trends — a much better way to arrive at a more accurate dollar amount.

"Ultimately, homeowners should consider the estimate from listing websites as just one piece of information and seek guidance from real estate professionals to ensure they have a realistic understanding of their property's value," Smykalov says.