Overstock Is Starting a Real Estate Company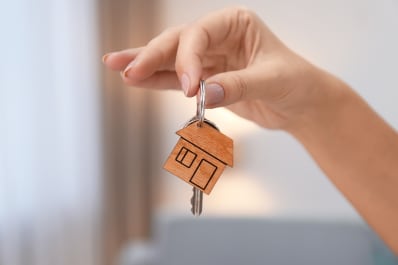 (Image credit: Africa Studio / Shutterstock.com)
If you're on the market for a new home or apartment, you might want to look into the hot new real estate company. Overstock is known for their new home products that are sold at "overstock prices." But the company is now taking a spin at the real estate business.
The new real estate company will be named O Real Estate. To start their push into the home buying and selling industry, Overstock announced they would be relaunching Houserie. The company bought the real estate management service online in February of 2018. The relaunched site will be geared toward landlords with necessary services in the real estate industry, like background checks for potential tenants and rent payment management services.
Houserie will become part of the broader real estate platform for Overstock. The company's Senior Vice President of Strategy, Seth Moore, said in a statement:
"Overstock has connected customers with premium home goods, helping them build their dream homes; now, we look forward to expanding those services in the real estate industry."
According to CNN, this isn't the first time that Overstock has gotten into the real estate business. Hopefully, O Real Estate fairs better than their real estate search site did. The site was created in 2008 but shuttered just three years later in 2011.
O Real Estate looks to capitalize on the fact that they've sold furniture for the last 20 years. Their revenue for 2017 was $1.75 billion, so they had a bit of money to play around with in early 2018 to buy startups to prep for their real estate launch. O Real Estate will officially launch in September.
Their plan is to help people that are searching for a new home or need to relocate, while also then selling them home goods and furniture that they need after their move. This effort from O Real Estate is meant to make the move more seamless.
H/T: The Real Deal