OXO Just Launched a Fancier, Sturdier Glass Version of Its Iconic Food Containers
We
independently
select these products—if you buy from one of our links, we may earn a commission. All prices were accurate at the time of publishing.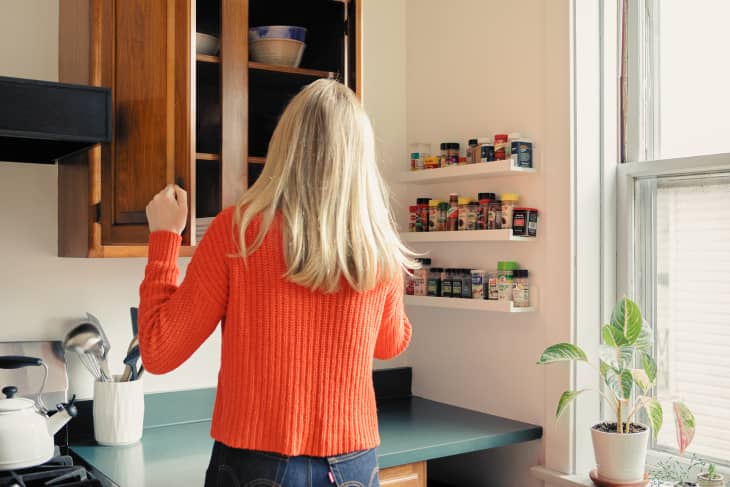 POP containers are food storage favorites, literally popping up on pantry shelves of Kitchn editors and pro chefs alike. With the telltale, you guessed it, pop of the lid button, these BPA-free plastic containers seal super tight, keeping everything you want (like freshness) in and everything else (like air and pests) out. It's easy to see why these POP containers are so popular, which begs the question, can they possibly get better? Turns out, yes! Make some room on your shelves for OXO's brand new Steel Graduated POP containers, which are made of high-quality borosilicate glass and fitted with tough, stainless steel lids.
But the biggest pro of upgrading to new Steel Graduated POP containers is that they are comprised of borosilicate glass, a material that contains boron trioxide, which allows for a very low coefficient of thermal expansion. Translation: Unlike regular glass or BPA-free plastic, it will not crack under extreme temperature changes — even if you fill it with a pile of hot pebbles! Borosilicate glass is also 100 percent non-toxic and safe for food storage.
As for the stainless steel lids (equipped with that iconic POP button to open and seal them, of course), they're sturdy, crack-proof, and clamp on super tight to keep things fresh for a lot longer. Unlike the usual square POP containers, this collection is round, making them naturally more ergonomic. While they'll give your cabinets a massive upgrade, they're pretty enough to display on your countertops for that satisfying visual pop!