Paint in Less Time with Glidden® Performance Edge™ 3 in 1™ Paint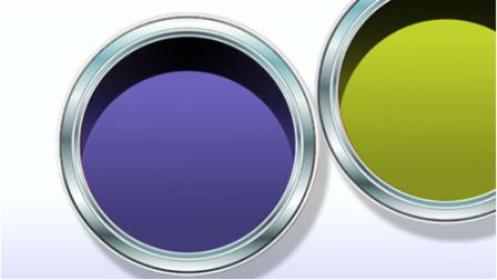 We love looking for quick, easy and inexpensive ways to brighten up our spaces, and paint is always at the top of the list. But the process of prepping the walls and waiting for several coats of paint to dry can be daunting. That's why we're thrilled to learn about Glidden® Performance Edge 3 in 1™!
Glidden's new 3-in-1 interior premium paint will fill, prime and paint your walls, all with one product! While prime and paint products have been on the market for a while, this unique paint allows you to fill those tiny holes and cracks in your walls before you paint. It's the perfect product for a weekend painting project, or any time you want to quickly change-up your space.
Three Easy Steps
This groundbreaking low odor, low VOC formula is the one and only paint that can actually fill minor surface imperfections, like small nail holes and hairline cracks - then prime and paint in a single coat!* And unlike with spackle, you can't even tell where cracks and holes were filled.
*Certain shades of yellow, orange, pink and red may require multiple coats.
Step 1: Smooth Over The Cracks - Dip, Dap and Fill your way to smooth walls in a matter of seconds. Simply dip a folded paper towel in the paint, dab it on the wall, wipe off excess, and then you're ready to roll over these minor wall imperfections. This unique formulation allows you to fill nail holes, dings, and small cracks, so it eliminates the prep step of applying and sanding spackle and putty.
Step 2 & Step 3: Prime The Walls & Keep It Rollin' - With built-in Primer, you're ready for your first coat! This unique formula even provides exceptional coverage over dark colors. Then keep it rolling with the next coat - no opening up another messy paint can when you're ready to paint! And Glidden's ultra thick formula means virtually no spatters or drips. Glidden® Performance Edge™ 3 in 1™ will dry in less than 30 minutes! So you'll get to enjoy your new room in even less time.
See Glidden's "how-to" video for full instructions!
Determine the sheen that's right for you, pick from one of Glidden's 282 paint colors, and make your dream paint project a reality!
Comments have been disabled.