This Is Pantone's 2020 Color of the Year
We independently select these products—if you buy from one of our links, we may earn a commission. All prices were accurate at the time of publishing.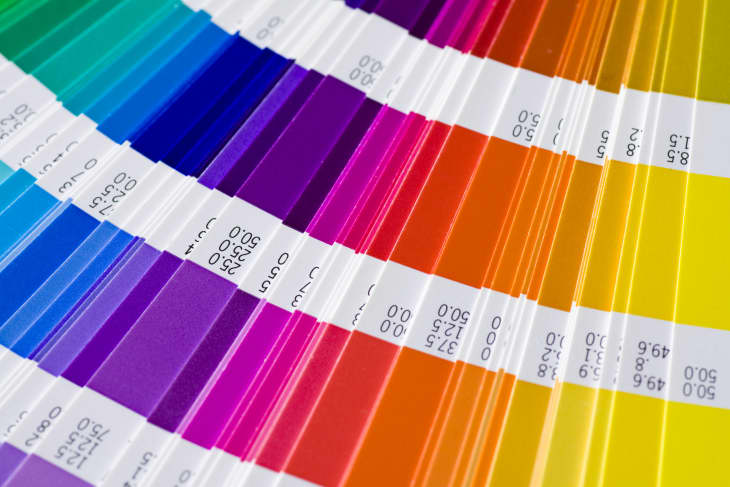 It's not only the last month of the year, but the 2010s are coming to a close. And we're about to start a fresh decade with a new hue to rule them all, picked by the color experts at Pantone. That's right, the 2020 Pantone Color of the Year has been announced, and we think you're going to like it.
Follow Topics for more like this
Follow for more stories like this
Last December, the global authority picked Living Coral to represent 2019. The bright, nearly neon shade is a "sociable" hue that was a "reaction to the onslaught of digital technology and social media increasingly embedding into daily life, we are seeking authentic and immersive experiences that enable connection and intimacy." 2018's shade was a grapey purple dubbed Ultra Violet, while in 2017, Greenery reigned supreme, indulging our love of plants.
"We are living in a time that requires trust and faith. It is this kind of constancy and confidence that is expressed by PANTONE 19-4052 Classic Blue, a solid and dependable blue hue we can always rely on," Leatrice Eiseman, Executive Director of the Pantone Color Institute, says in a press release.
"We need something that provides us with an anchoring foundation," Eiseman tells Apartment Therapy. "Blue is just that kind of color…it's restful, it's resilient, it's not aggressive."
The color of twilight, Classic Blue feels like the moment after you've taken your sunset Instagrams, when it's time to center yourself and be in the now. Eiseman says: "A boundless blue evocative of the vast and infinite evening sky, [it] encourages us to look beyond the obvious to expand our thinking; challenging us to think more deeply, increase our perspective and open the flow of communication."
And color definitely is a form of communication, especially in our fast-paced world:
As technology continues to race ahead of the human ability to process it all, it is easy to understand why we gravitate to colors that are honest and offer the promise of protection. Non-aggressive and easily relatable, the trusted Classic Blue lends itself to relaxed interaction. Associated with the return of another day, this universal favorite is comfortably embraced.
And while blue is safe, Classic Blue doesn't feel boring. We can see the mid-tone hue tempting a neutral lover to add a bit of color to their space. And even if your home is already bursting with color, this shade plays nicely with others, as evidenced by Pantone's curated palettes:
When it comes to home decor, Pantone confirms that there are many possibilities for the 2020 color: "Classic Blue injects creative confidence into interiors, transforming a space through unique color combinations and tonal statements. Easily applied across so many different materials, textures and finishes, PANTONE 19-4052 Classic Blue is a dependable blue that can take you in different directions expressing tradition and elegance as well as unexpected boldness."
What do you think of Classic Blue? Share your thoughts in the comments!