Pantone Released Its Color Trend Report for Spring/Summer 2022
We independently select these products—if you buy from one of our links, we may earn a commission. All prices were accurate at the time of publishing.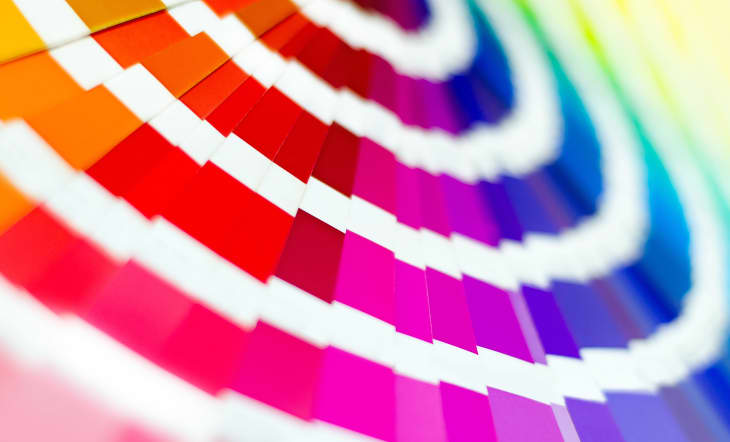 Popcorn, Fragile Sprout, and Bubblegum: these are just a few of the shades you can expect to see gracing the fashion world, and interiors, throughout spring and summer 2022.
Follow Topics for more like this
Follow for more stories like this
The Pantone Fashion Color Trend Report Spring/Summer 2022 features ten standout colors that will take your style to the next level. While released to predict fashion design trends during the upcoming London Fashion Week, Pantone's vibrant and bold offerings can also be incorporated into the home design space.
Injecting heaps of bright color with fun hues and playful descriptors into the new year, the Spring/Summer 2022 palette, these colors will inspire playful creativity and unconstrained expression that is full of life. The colors promote new sentiments of simplicity and spontaneity, fusing our deep connection to nature and need for comfort and familiarity with lighthearted airy pastels and visually arresting brights.
"Our use of color is connected to the cultural mood. As we explore a new future, we are looking for opportunities to do something completely different," said Leatrice Eiseman, Executive Director of the Pantone Color Institute, in a press release. "Colors that celebrate our desire to break the boundaries satisfy our fervent need for the playful creativity and unconstrained visual expression we are seeking as we enter into this time."
The Spring/Summer 2022 colors and descriptors are as follows: 14-5713 Cascade, "connected to cleansing waters, cools and refreshes", 16-1349 Coral Rose, a floral tone "whose energizing presence brings a sense of excitement", 18-4143 Super Sonic, "electric in intensity", 12-0825 Popcorn, a bright and cheery yellow hue that "radiates warmth to all who embrace it", 13-2004 Potpourri, a "lighthearted and carefree fresh pastel pink",  17-1928 Bubblegum, "sends a message of playfulness and positivity", 18-1160 Sudan Brown, a "naturally rich earth-baked brown tied to the great outdoors", 15-0549 Fragile Sprout, "sharp and acidic, visually arresting", 14-3612 Orchid Bloom, "reminiscent of our heightened love for nature's florals", and 18-1307 Coffee Quartz, a "flavorful brown that touches on both the basic and the glamorous".
While Pantone expects these vibrant and inspirational hues to be a big deal on the runway come spring and summer 2022, I, for one, will be bringing these shades into my home style. A "Cascade" inspired armchair? "Popcorn" cabinetry? *Chef's kiss*.