This Parenthood Star Is Renovating Her Childhood Home for HGTV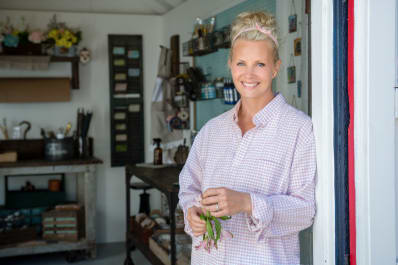 (Image credit: Business Wire)
Parenthood fans, you'll want to tune in to HGTV this fall. Monica Potter heads to Cleveland, Ohio to renovate her childhood home.
Welcome Back Potter brings Monica and her three sisters back under the roof where they grew up to renovate the 1,800 square-foot space, which the family sold in 1987 but has sat abandoned for the last five years.
The series premiere sounds ripe for some Parenthood-style tears, as the sisters and their mother walk through the home and discover not much has changed.
Welcome Back Potter debuts on HGTV October 11 at 11 pm Eastern/11:30 pm Pacific.