7 Plant Truths I Learned from My Flower Farmer Mom
We independently select these products—if you buy from one of our links, we may earn a commission. All prices were accurate at the time of publishing.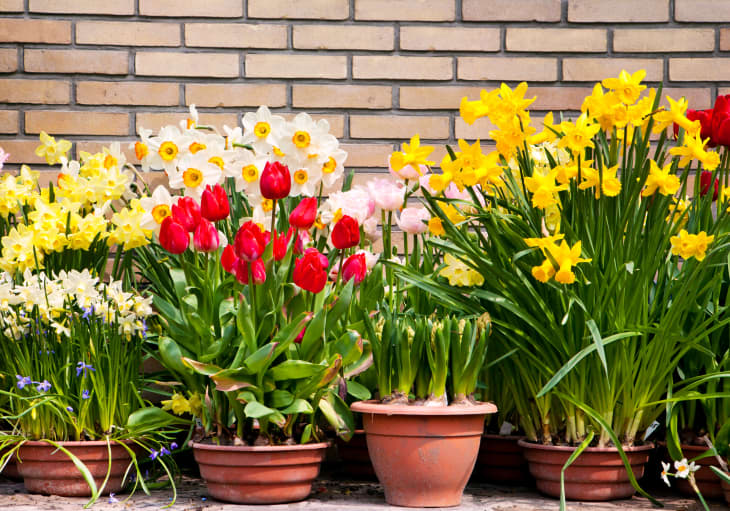 I grew up in southern Illinois near the border of Saline and Pope counties, where the flat lands of one sloped into the rolling hills of the other. Throughout my entire life my mom, Nadine, has been an avid gardener, with brimming perennial flower beds and landscaping skills beyond any basic gardener. During my younger years every free moment was spent outside, together, especially in the summertime. Once I got older and more independent, my mom finally had the opportunity to pursue her own aspirations: opening a cut flower farm. Yes. A flower farm!  
Follow Topics for more like this
Follow for more stories like this
Her Flower Ridge Farm of course had growing pains and frustrations and plenty of blood and tears, but now my mom is one of the top local suppliers for cut flowers. The best part is that, besides help from my dad, my mom is a one woman show. I've taken off with my own life, though I visit and help when I can, but my mom has grown this operation off of hard work and persistence. And lots of pretty flowers.
My mom, along with her mother and grandmothers from both sides, gave me my green thumb and a thirst for horticultural knowledge. She's taught me everything I know, so here are some of my favorite lessons from one of my favorite people. Keep in mind that most of these lessons can swing a double meaning when life is handing you a mean streak, and all are tried and true.
There's always room for a garden.
There's no doubt that gardening and farming runs through my blood, but I didn't always see it that way. It really wasn't until I was living in a small apartment in Chicago during the last years of my undergrad that I realized I wanted an outdoor garden. I had a tiny, third-floor balcony that was literally 15 feet away from the L train, which rattled the windows every 15 minutes. Almost overnight something switched on inside me—I desperately wanted plants. Over a weekend trip home I expressed my feelings to my mom, but I was also worried I wouldn't have enough space. My mom laughed at me and immediately jumped into action. That Sunday, I drove myself back to Chicago, the back of my Ford Escape loaded down with pots and plants and instructions to water them every day. By the end of the day on Monday my tiny balcony had been transformed into a garden escape. Yes, no matter how small or high the outdoor space is, there's always room for a little garden. And sometimes that's all it takes. 
Take your houseplants outside in the summer (or at least open a window).
This is a lesson I've taken to heart over the years! When I was a kid, my mom would drag all her houseplants outside once the weather started warming up. By the time it was time to bring them indoors in late September, they would have grown tenfold. All those tropical ivies and vines loved all that southern Illinois humidity. However, it doesn't matter where you live! Sometimes your houseplants need a breath of fresh air, just like you do. If you don't have outdoor space, crack a window!
If you're bringing them outside, just be sure to keep them in a spot that gets part-sun. Direct sunlight will scorch your babies! Take it from me: I gave my monstera one heck of a sunburn last year. 
Have some patience with planting.
Patience is one of the most difficult things to learn in life, that is for certain. My mom taught me that patience is one of the most important parts of gardening, no matter if you're a novice or a professional. If you don't have patience, you'll end up losing many plants and all of your time. Wait while hardening off your seedlings; doing it too quickly will leave you with a bunch of dead baby plants. Don't jump the gun while cutting flowers in the field; make sure the stems are nice and sturdy before snipping them. Mom taught me that when in doubt about anything to do with plants, just wait it out—even for just a few days—and see what happens. 
Some plants do better watered from below—like African violets.
This is one of those straightforward pieces of advice that everyone should take. My great-grandmother, Lucille Melton, was an amateur African violet connoisseur that, according to my mom, doted on her violets like they were her children. She brushed the dirt off their leaves with a small, soft brush and always bottom-watered them—meaning she put water in her pot's tray, rather than straight into the soil. African violets won't last long if they're potted in a container with no drainage. They like to suck up water from the bottoms of their roots. They also don't like their leaves to get wet, so bottom watering checks off all those boxes. When it's time for a drink, simply fill the bottom tray of the container with water and you're all done! African violets love attention so stroke their leaves, pinch off their spent blooms, and talk to them like they're listening—and then you'll have blooms in no time.
It's impossible to overwater terra-cotta pots.
Even though the fields in the acres around my parents' farmhouse are brimming with flowers, my mom always sets up dozens of terra-cotta pots on the front and back porch of the house. It's a Mother's Day tradition to go to the favorite local nurseries and load up the truck with beautiful annuals and hanging baskets, and then come home and fill the terra-cotta pots and willow hanging baskets. Petunias, marigolds, euphorbia, and potato vine are always favorites. Then, daily, throughout the summer, my mom waters each pot with the garden hose until the water comes streaming out from the drainage hole at the bottom of the pot. Terra-cotta is an extremely porous material and therefore dries, along with the soil and plants inside, very quickly. If your pots are outside and exposed to the elements (wind, heat, sun), you'll need to water them thoroughly on a daily basis. Soak those pots until the water comes out the bottom and your plants will thank you.
You can start seeds anywhere.
When I was just a kid, before the flower farm was dreamed into existence, my mom still started seeds indoors for her garden. At the time we lived in a tiny, two-bedroom ranch that had an unfinished basement. That was where my mom started her flower seeds at the end of each winter. She had this setup that my dad built out of PVC pipe and florescent shop lights that looked like something out of a stoner's garage, but it was functional. We would watch each spring as the seeds sprouted and grew up. Once the fear of frost was gone, my mom would move them outside, where they would become part of a stunning seasonal garden. Even if you just have some old egg cartons and a bright window, you can start some flower or veggie seeds. Go forth with a little confidence and know that you can make it happen.
It's okay if you don't want to join the masses and grow vegetables.  
My mom comes from a long line of farmers and gardeners. Her father farmed corn and soybeans while both of her grandmothers grew massive vegetable gardens packed with any veggie you'd ever want. However, my mom grew up without a single aspiration to grow a vegetable garden. No, instead of picking tomatoes and cucumbers in the late summer she'd rather be picking zinnias and dahlias. And that's okay! We all don't have to grow our own Victory Gardens. It's okay to pass on growing veggies. If you want to just grow flowers, then just grow flowers. Enjoy the physical beauty they bring to your life without shame! With the exception of an herb or two, I rarely grow anything edible. I guess I inherited that too, and that's alright by me. If you need me this summer I'll be out enjoying my rose bushes and cosmos, not fighting bugs and fungus off some vegetables.