POPLife

So have you ever wanted to know a little more about the team that brings you Apartment Therapy? Lo and behold, POPLife, the "home and design magazine for the rest of us" art/editorial directed by our very own Jonathan Lo, showcases some of the very personalities and talent that help shape our site in their most recent issue.
Inside, founder Maxwell Gillingham-Ryan, former AT:LA editorial director Alec Holland, and the Apartment Therapy site are profiled. Vanessa De Vargas of our very own Los Angeles branch is interviewed in the Readers Rooms section, and shares some of the inspirations of her hotel-chic bedroom. And finally, Enrique Ongpin, AT boards agent provocateur, graces the pages with his stunning 3-story, early 60's mid-century condominium interior (with only his blurry likeness revealed).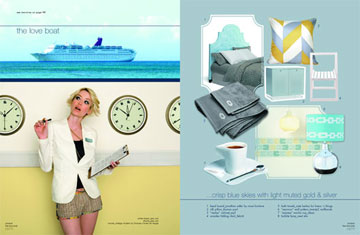 Also inside is a fascinating feature about Hollywood residential designer of yesteryear, William Haines, an interior walkthrough of the eclectic home of Atwater Pottery's owner (and former owner of X-Large clothing boutique), Adam Silverman, and an update article following the trials and tribulations of a kitchen renovation of a Cliff May designed residence. Its all good stuff and worth the Abe Lincoln price of admission, scout's honour!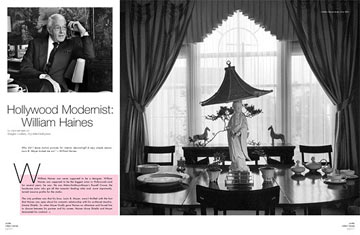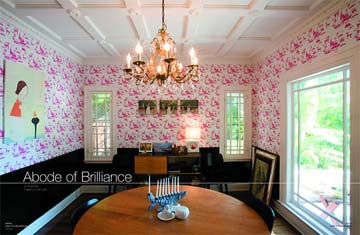 *Jonathan also reminded me to put out the call for reader room submissions at submissions@poplifemagazine.com, so you too could possibly see your very own interior showcased in the next issue of POPLife.
Published: Jun 12, 2006