Adding Color: Neon in the Home Office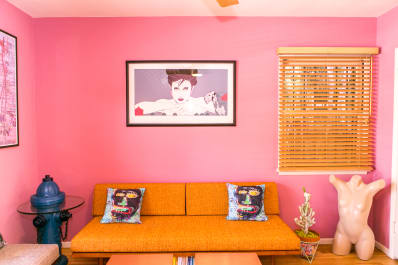 Probably no other place in your home could use a little cheering up as much as the home office. And there's no better way to infuse life and energy into a space than with pops of bright color. The tame among us might reach for a soft yellow. But the brazen ones, like the owners of the offices in these photos, will turn to pops of neon.
To get a similar look in your office, choose either one key piece or a few small ones in a similar shade of neon. A bright pink chair will do the trick, but so would an arrangement of electric crimson archive boxes on shelves. For inspiration, follow the links below to see neon used in offices.