Pretty Paper Alert: Day Designer for Blue Sky at Target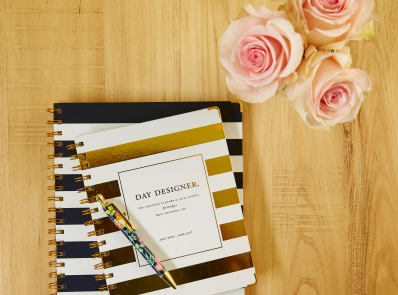 (Image credit: Day Designer for Blue Sky)
That feeling when you crack into a fresh planner, with the whole year in front of you, just full of possibilities. If you're a stationery fan, check out paper queen Whitney English's new collection, Day Designer for Blue Sky, available at Target.
(Image credit: Day Designer for Blue Sky)
Day Designer has been a go-to planner for the organizing obsessed since 2012, and this is the second collaboration with Blue Sky. "This new line is not just another collection of pretty planning essentials but tools to enhance each user's ability to live a well-designed life," says English.
The collection includes planners, calendars, and desk accessories like washi tape, binder clips, pens, and pencils, and are available at Target starting this month.