Prince Charles Is Just Like You, He Loves Plants and Thinks Discount Stores Are "Fantastic"
We
independently
select these products—if you buy from one of our links, we may earn a commission. All prices were accurate at the time of publishing.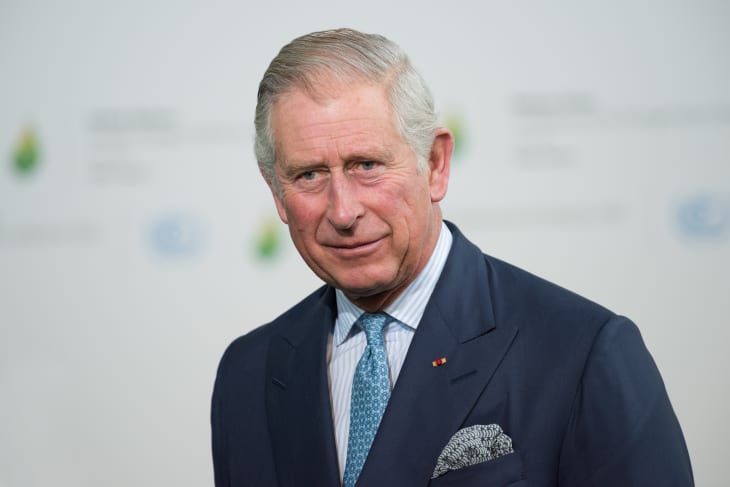 I don't know about you, but for me the height of luxury is having a nice house plant and spending a few hours strolling the aisles of my favorite discount store. And apparently, Prince Charles agrees? Am I a secret royal?
The Prince of Wales was seen earlier this week roaming the aisles of T.K. Maxx (the UK version of T.J. Maxx), as the Telegraph reported. Unbelievably (or maybe believably, he is a prince), it was his first time being a Maxxinista. His visit was about more than just scoring a new rooster-shaped cookie jar for $12.99—the company is one of the largest partners of The Prince's Trust—a charity group founded by Prince Charles that supports the youth in the UK.
Charles was reportedly as dazzled and delighted by aisle upon aisle of marked-down merchandise as you are, describing the store as "fantastic" and "amazing." He was impressed by how big, brightly lit, and "fresh" it was, and wandered through the store for the next hour, pausing for a moment in the home section.
Prince Charles also asked multiple employees how they liked working at T.K. Maxx, and even picked one worker's brain about how she dealt with "not so friendly customers".
Speaking of picking brains, Prince Charles also made news this week for asking Katy Perry to sing to his plants. Perry mentioned the request during her address to the British Asian Trust, and noted that she (obviously) said yes. Like you, Charles has a well-documented love of plants, as seen in BBC One's "Countryfile." Again, like you, he's also been spotted shaking "hands" with tree branches.
So there you have it, folks! Prince Charles has a profound love for discount stores and plants. Now if someone could just point him toward the planter aisle at T.K. Maxx…