Prince George's Favorite Toy is in Almost Every Family Home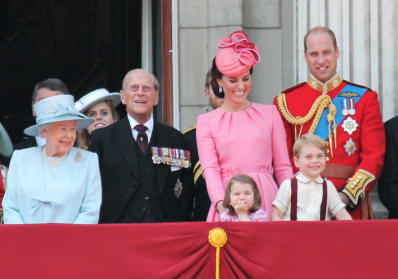 (Image credit: Lorna Roberts / Shutterstock.com)
Prince George might be third in line to the throne, but that doesn't mean he isn't also just a little boy. And what little kid doesn't love to play with toys? Surprisingly, Prince George's favorite toy isn't anything expensive. In fact, the young prince's favorite toy is most likely in every home. It might have even been your favorite toy growing up!
When Prince George started school in 2017, his father, Prince William talked about what toys his son liked to play with at home.
While Prince William was at McLaren Automotive's headquarters in Woking, Surrey, he saw a 280,000-brick model of a McLaren 720S sports car and said that his son would love it. Not because it was a car, but because he loves Legos.
When checking out the model McLaren 7205, Prince William said, "My son's very into Lego and he'd love this. It's incredible."
It just goes to show that royals are people too. Even more importantly, it shows that Prince George is a typical little boy. Boys and girls around the globe have played with Legos since their creation in the 1940s. While small toy packs from Lego are cheap if Prince George wants to build a model Millenium Falcon from Star Wars, that Lego set runs for nearly $200.
Fancy cars and toys might peak Prince George's interest, but Legos are a toy he can love for a long time. Lego provides toys for varying age ranges, starting out with toys for children as young as one.
Perhaps Prince George has an interest in building things when he's a little older. He does have some time before he needs to think about becoming king. His grandfather, Prince Charles, is still the first in line as heir to the British throne. Though, many people have debated whether Prince Charles, who is 69 years old, will abdicate the throne and pass it along to his son, Prince William, who is second in line. Queen Elizabeth is the longest-serving monarch in the world and has been on the throne since 1952, after her father's death.