Prince William and Kate Middleton Are Hiring Someone to Organize Their Lives
We
independently
select these products—if you buy from one of our links, we may earn a commission. All prices were accurate at the time of publishing.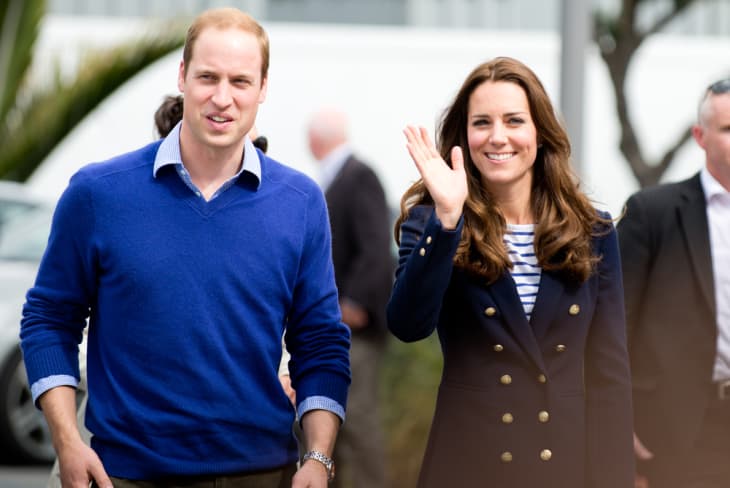 We've accepted the fact that we'll probably never marry into the royal family. But if you still dream of spending your days in the halls of Kensington Palace, there's hope for you yet. Prince William and Kate Middleton are hiring someone to organize their busy lives, and it could be you.
The official job title is "Diary Coordinator" and while it sounds fun and whimsical, it comes with a lot of responsibility. The Duke and Duchess of Cambridge need someone who can manage two very busy royal calendars.
"We are recruiting a Diary Coordinator to work within a busy Household. The role will be responsible for managing the seamless delivery of multiple complex diaries to ensure the smooth and effective coordination of engagements and events," the job listing reads. "This will involve compiling and managing coordinated diary updates and weekly overviews; providing regular briefings; communicating diary changes to all key stakeholders, both internally and externally; and carrying out follow-up actions as necessary, as well as ensuring that all events and engagements are accurately recorded."
Like all jobs, candidates must meet a very specific set of skill requirements. William and Kate are looking for someone who has great communication skills, takes initiative, works well under pressure, pays attention to detail, is technologically proficient, and has the ability to maintain confidentiality and exercise discretion. After all, this is the royal family we're talking about. You can't just start telling people when and where the Duke and Duchess of Cambridge will be at all times.
The job listing doesn't supply any information about salary, but it does say the position will be 37.5 hours a week. If it sounds like your dream job, get your royal resume in order and apply here from now until July 22nd.