Productive Procrastination: 15-Minute Tasks to Do on a Work-from-Home Break
We independently select these products—if you buy from one of our links, we may earn a commission. All prices were accurate at the time of publishing.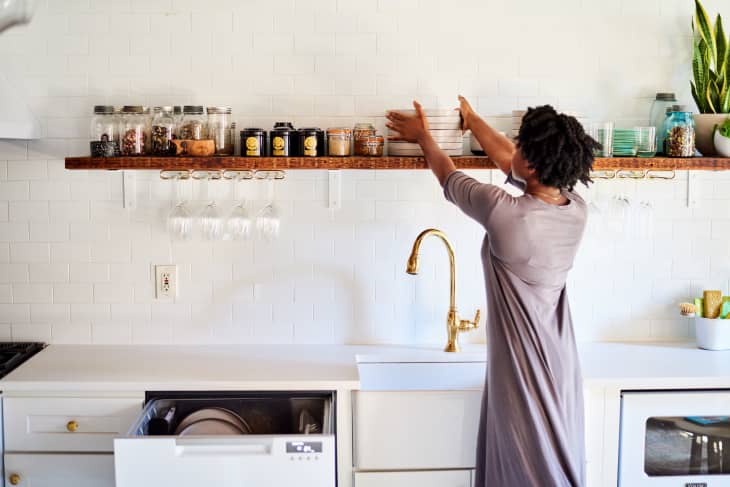 Working from home is nothing new for my family. Both my husband and I have done it for over a decade. But this doesn't mean we're experts at it because it definitely still has its challenges. Yes, you can work anytime, anywhere, but, on the other hand, you can work anytime, anywhere.
Follow Topics for more like this
Follow for more stories like this
Logging in remotely means there isn't the same compartmentalization that more naturally happens when you go to and from an office. There's a crossover that happens between work and home life that's often stressful and sometimes hilarious, as seen in this treasure of a video that's been recirculating. Another thing that doesn't happen naturally when you work from home? Breaks. 
I know this seems counterintuitive, but hear me out. When you're at the office, walking to fill your coffee cup or standing at the proverbial water cooler andmeans chatting with coworkers gives your brain a break. This can make you refreshed and ready to focus when you sit back down at your desk.
Breaks don't happen the same way at home because the environment is completely different. Those of us who work from home strive to, honorably, put just as much of ourselves into our work as we would if we were in an office. But when my husband's worried about not having worked a "full eight-hour day," or when I'm trying to assuage my guilt at asking him to help me unload groceries from the van in the middle of the afternoon, I've reminded both of us: We wouldn't be working eight hours at the office!
And the thing is, that's normal. Even through the muddled emotions of living in a world that has changed forever in a matter of days, you're doing everything you can to give just as much to your job while you're working from home. But breaks are part of what makes you an efficient, contributing worker. Psychology Today puts it this way:
Working for long stretches without breaks leads to stress and exhaustion. Taking breaks refreshes the mind, replenishes your mental resources, and helps you become more creative. "Aha moments" came more often to those who took breaks, according to research. Other evidence suggests also that taking regular breaks raises workers' level of engagement which, in turn, is highly correlated with productivity.
So while you're working from home, use the crossover of work and home life as an opportunity to make the most of your breaks. Here are some 15-minute tasks you can do to achieve just that: 
Tend to your plants: See if your houseplants need water, dust them, rotate them for even light, and pluck off any dead leaves.
Do laundry: Start, switch, fold, or put a load away. Keeping laundry going throughout the day means you can Netflix tonight without guilt.
Wash the dishes in the sink: A clean sink begets a continuously clean sink. Reset the keeping-it-clean cycle by washing any dirty dishes in the sink or on the counters.
Chop something for dinner: Get ahead on meal prep by chopping some onions, washing the lettuce, or marinating the meat.
Clean a bathroom: You can finish a routine bathroom cleaning in fifteen minutes, and a nice, clean bathroom will make you feel refreshed.
Wash your water bottle: Make sure your personal hydration station is clean and safe. Use a bottle brush and scrub all those nooks and crannies where mold and bacteria can hide.
Straighten out your living room: Get your living ready for movie night (again). Pick up dishes and throw blankets from last night, fluff pillows, and make your cozy spot ready for when the work-from-home day is over.
Elevate your work space: Move to a different desk or switch to a new working surface, clean off your desk, or add a framed photo or a bud vase to your work area. It will set a pleasant tone for the rest of your workday.
What's your favorite way to take a break while you work from home?