Here's How You Can Help The Property Brothers Build Houses with Habitat For Humanity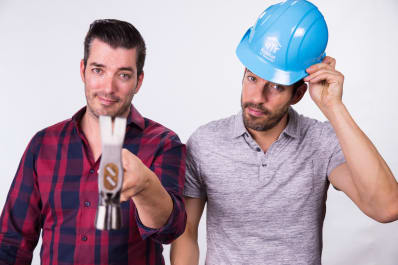 (Image credit: Courtesy Habitat for Humanity)
Drew and Jonathan Scott—AKA the Property Brothers—are no strangers to a construction site. Now, the HGTV twins are lending a helping hand (and hammer) to Habitat for Humanity, and here's how you can join them.
The dynamic duo were named Habitat Humanitarians by the charitable organization back in November, and now they're looking to continue the goodwill, and let their fans join in, too.
Today through February 28, people can enter to win a spot on Drew or Jonathan's teams as they build two Habitat homes in Nashville on April 2. Lucky winners will help the Scott brothers construct homes alongside Ashlee and Amanda, two hardworking moms who are eager to give their families the stability that affordable homeownership provides. The prize also includes travel to and accommodation in Nashville.
"We're honored to take on this role as Habitat Humanitarians to help build a world where everyone has a safe and affordable place to live," said Drew. "Building or buying a home is not easy work for anyone, and a Habitat home is no different. Rather than a handout, Habitat offers a hand up by partnering with homeowners to build homes and pay down an affordable mortgage."
"We have seen firsthand how affordable homeownership changes lives," said Jonathan. "A home is more than four walls and a roof. It's a safe place to sleep at night, a place for children to play and grow, and a place for families to build brighter futures."
You can enter and see all the details over on Habitat for Humanity.