Puppy-Proof Sofa That Will Suit Two Styles?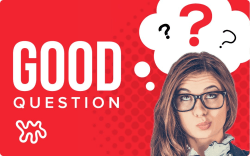 (Image credit: Apartment Therapy)
Q: I apologize in advance for bribing you with puppy pictures! My husband and I have been together for six years; we live in a smallish house with our two large dogs with moderate shedding tendencies. When we moved in, I had a tan $200 Lawson-style-meets-Mid-century loveseat with longer legs. He had a Macy's Lawson-style with short, stout legs. Over the years, my loveseat bit the dust; it was great for my budget and for the dog hair but couldn't withstand the wear and tear provided by two humans and two dogs. His sofa is now showing signs of wear at the sides of the cushions; it will need to be re-covered or replaced. Now we're on the hunt for a new sofa solution...
(Image credit: Compromise Seeker)
I prefer a Mid-century look—lighter, sleeker, with longer legs like West Elm's Peggy...
And he prefers a stout, solid, short-legged Lawson-style like Macy's Radley (exactly like his current option).
Apartment Therapy design wizards, what are your recommendations for sofas that would offer a style compromise and a function-savvy option for our home? Bonus points for a style or fabric that doesn't attract dog hair! -Sent by Compromise Seeker in Chattanooga
Editor: First of all, never apologize for puppy picture bribery—it is heartily appreciated. Readers, what type of sofa would be the ultimate compromise between these two styles? And beyond that, which fabrics/sofas are the most dog-friendly?
• Have a question for our community? Send us yours with a photo or two attached (questions with photos get answered first).
Apartment Therapy supports our readers with carefully chosen product recommendations to improve life at home. You support us through our independently chosen links, many of which earn us a commission.