4 Questions I Always Ask Before I Book an Airbnb as a Mom of 3
We independently select these products—if you buy from one of our links, we may earn a commission. All prices were accurate at the time of publishing.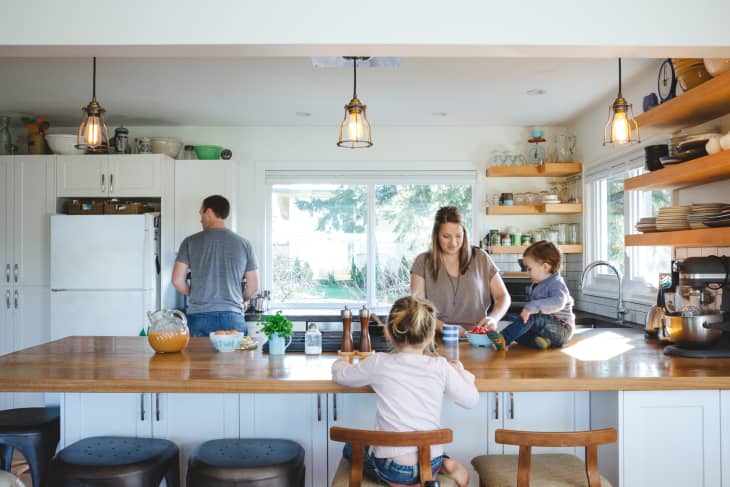 I've stayed in more than 50 Airbnbs around the world. From rustic staycation cabins, to fancy condos in global metropolitan hubs, to thatched-roof huts on far-flung idyllic beaches, I've been there — and with three kids in tow. 
Follow Topics for more like this
Follow for more stories like this
The details in listings can feel tricky to weed through, especially when you're scouring stays for a multi-city trip with little ones. While much of what you need to make an informed decision is already there, you're bound to have some questions. Here are some of my favorite things to ask before I book an Airbnb.
This first question is one directed at myself and it informs all the others that might follow. 
After reading the listing description, the next stop should be reviews. Check out the star ratings for each category and focus on what matters to you most, be it communication or cleaning. Keep in mind, the platform shares reviews that are in your native language first, so you may need to scroll down for the most recent posts. Review scouting shouldn't end there, though. Check out how your host is reviewing past guests. It can give you insight into if it's a welcoming place for kids. 
Next up, make sure you're clear on the house rules, including quiet hours, the cancellation policy, amenities offered, and photo descriptions. Sometimes hosts may not list a crib under bedding, but you'll spot one in an image caption.
Is this the lowest available price?
Maybe it's the low season. Maybe you're staying for a month. Maybe neighboring properties are cheaper or it's a less-touristy area. All of these things are great reasons to negotiate your rate. 
It can be an uncomfortable question to ask, but if you're backed by amazing guest reviews, most hosts won't hesitate to strike a deal. They want responsible families in their homes. If for some reason they can't budge on price, they'll often counter with some perks they can provide, like weekly housekeeping or investing in a high chair. 
It's also always a good idea to double check what toiletries and kitchen items are covered upfront, as it can make a big difference if you have to supply your own single-stay items like salt and soap. 
What safety and security measures are in place?
I love sharing so many beautiful homes with our children. But there are many I've chosen to pass on because they didn't meet our strict security standards. If you don't want your kids on camera, it's good to ask your host about their use of video monitoring. I'm comfortable when they exist outdoors, but have been to homes with undisclosed surveillance inside the house. 
Other safety specifics I question are the visitor policy (especially if it's a shared space), how frequently access codes are updated, and what their preference is for communication. Airbnb advises to keep all messaging on the platform for good reason — they don't fix issues outside it — so I'm wary of hosts who push talking off the site.
If you're traveling outside the United States, there are special considerations. Commonly, homes won't have the features you're used to. Now, I always inquire about railings on stairs and balconies, window guards, exposed gas tanks, and door-locking mechanisms.
I've stayed in homes with unexpected animals in the yard. I've inadvertently arrived during festivals that blast fireworks into the wee hours. I've faced constant construction next door during the work day. 
It's easy to think this is an area you can fairly figure out on your own, but it's worth it to pose the question. Your host knows things you don't know about what might prevent your family from feeling well-rested in the morning, so if you're sensitive to certain sounds, make sure to ask.