These Are the Quietest U.S. Cities
We
independently
select these products—if you buy from one of our links, we may earn a commission. All prices were accurate at the time of publishing.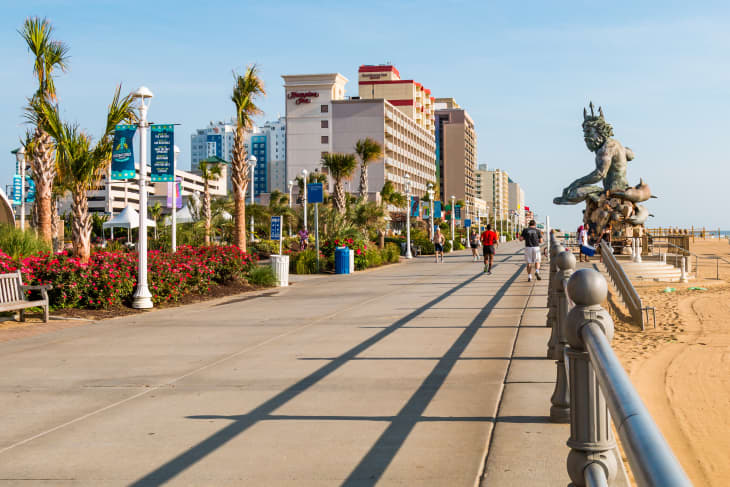 When most of us picture a big city, plenty of hustle and bustle — and, yes, noise — come to mind. But moving to the city doesn't mean you have to give up your peace and quiet for good. Just ask Solitaire Bliss! The online gaming company ranked U.S. cities according to three key factors — residential construction spending, light and noise pollution, and traffic accidents — to determine which U.S. cities truly offer residents the most peace and quiet.
First place goes to Virginia Beach, Virginia, which received a peace-and-quiet score of 43.13 out of 50. Because the city has moderate residential construction spending, you might hear some light hammering during the day. However, its total light and noise pollution and number of traffic accidents are lower than most other major U.S. cities.
Coming in second place is New Orleans, Louisana. While the metro is often synonymous with lively Bourbon Street nightlife, the majority of the city is more laid back. New Orleans scored a 39.71 out of 50 thanks to its relatively low construction spending and light and noise pollution.
Third place goes to Oklahoma City, Oklahoma, which received a 39.10 score out of 50. While you might have to deal with a bit of construction, light and noise pollution remains low. The city also experiences only minor traffic accidents, suggesting calm drivers and lowkey roads.
Here's the full list of the top 15 quietest U.S. cities:
Virginia Beach, VA
New Orleans, LA
Oklahoma City, OK
San Jose, CA
Pittsburgh, PA
San Diego, CA
Hartford, CT
Riverside, CA
Birmingham, AL
Providence, RI
Cincinnati, OH
Detroit, MI
Buffalo, NY
Baltimore, MD
Philadelphia, PA
But what cities should you avoid if you're looking for peace and quiet? Raleigh, North Carolina, Miami, Florida, and Austin Texas topped Solitaire Bliss' list of least peaceful cities. Great for a night out, but probably not so great for easy living!
You can view Solitaire Bliss' full report here.