Quiz! Can You Guess These Paint Colors' Names?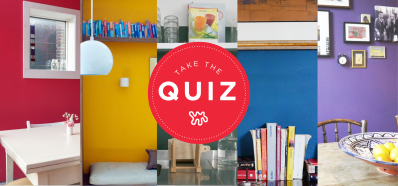 A rose is a rose is a rose is a rose. But if it's SW 0004 it's Rose Brocade while if it's SW 6294 it's Rose Of Sharon.
Look at each of these Sherwin-Williams color below and guess its name. (In most cases, if you're thinking about it, you're doing it wrong.) Afterwards, we'll use our super cool (if we say so ourselves) Color Search tool to show you how each color looks in the wild.
Were you surprised at how much sense Black Swan made after you saw it in a real-life context? Our very cool Color Search tool is loaded with more discoveries just like it. Jump in, look around, and enjoy a more colorful life.
This post is sponsored by Sherwin-Williams and was created by Apartment Therapy's Creative Studio.
Thank you for supporting the brands that make Apartment Therapy possible.