These Candles Will Transport You to Your Favorite International Destinations
We independently select these products—if you buy from one of our links, we may earn a commission. All prices were accurate at the time of publishing.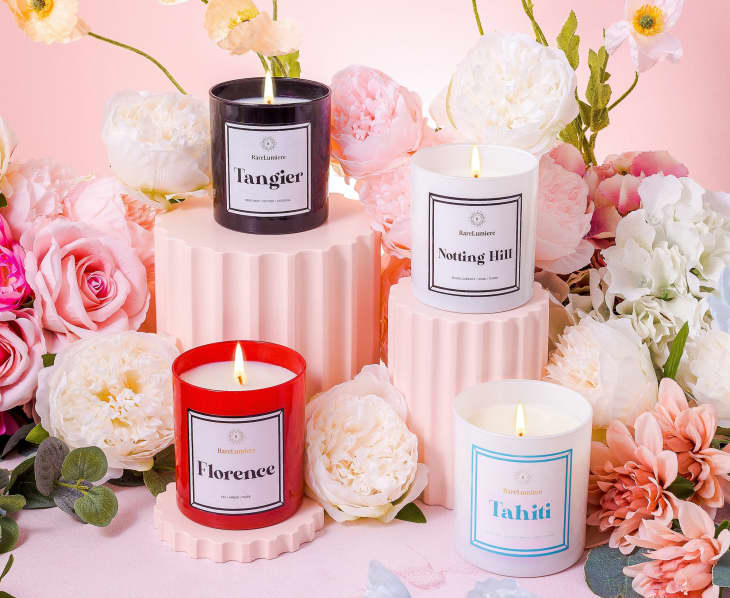 After spending well over a year being unable to travel, the wanderlust is real right about now. As you wait in anticipation to book your next great adventure, candle company RareLumiere can scratch that travel itch with its line of slow-burning candles that smell like international destinations.
Follow Topics for more like this
Follow for more stories like this
RareLumiere has luxury scents inspired by four popular destinations: Notting Hill in the U.K., Florence, Tahiti, and Tangier, Morocco. Each candle is crafted with a limited pooling wax and 100 percent cotton wick that offers a 55-hour burn time.
Make your way through the streets of Firenze via the notes of amber, musk, fig, and currant, or head over to the French Polynesian island of Tahiti through scents of lemon blossom, lime, coconut, and dewy greens.
Each RareLumiere fragrance is also available in a compass-shaped scent hanger that can be strung up in your car or bathroom, or even added to your luggage when you finally do get to head out on an adventure. When the scent hangers come in contact with soft textures, a slight fragrance will be left on clothing, upholstery, towels, bedding, etc., so you'll be left with a signature scent.