Reese Witherspoon Colorfully Matched Her Christmas Tree With Her Rainbow Bookshelf
We independently select these products—if you buy from one of our links, we may earn a commission. All prices were accurate at the time of publishing.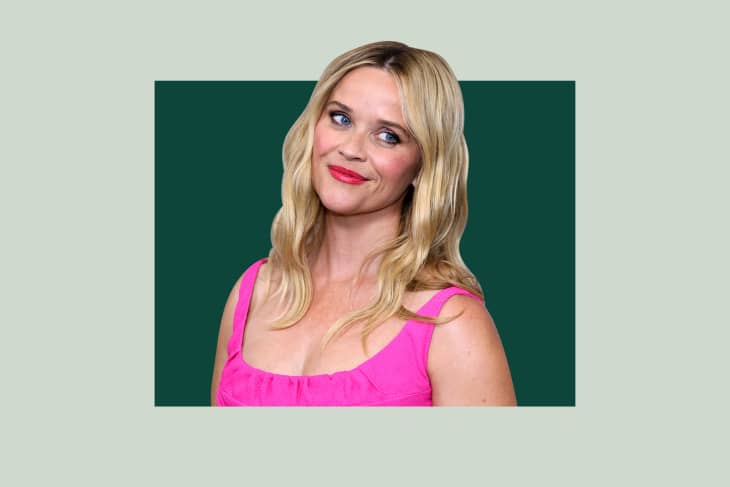 In the post, Witherspoon smiles with a glass of champagne, her color-coordinated, deep green tree, and bookshelves serving as a colorful backdrop. While some book lovers find showing off their books according to the colors of the rainbow rather than by author or genre to be blasphemous, even the biggest detractors have to agree that the concept adds a bright pop of color to any space.
As it turns out, organizing a Christmas tree's ornaments by color has the same effect. Pink and red baubles near the top of the tree trail down to blue and purple baubles near the bottom, making for a clean, cheerful aesthetic.
Although Witherspoon's post mainly promoted her 2022 gift guide, fans were eager to share their love of her color coordination in the comments below.
"Totally stealing that tree design for next year!" one Instagram user wrote, while another added: "I want a rainbow tree!!!!!!"
Fortunately, recreating the star's tree is much easier than curating a colorful stack of books. Purchase an array of ornaments following the ROYGBIV (red, orange, yellow, green blue, indigo, and violet) color palette, with some white and pink baubles thrown in for good measure. Although popular retailers like Michael's and Target are safe bets when it comes to ornament shopping, seeking out vintage stores in-person and on Etsy is another great way to add unique touches to your tree. Happy decorating!